Book a date now and invite your child's friends to make their own pizzas!
Over the years, we've featured many articles about local businesses offering great activities for kids. Whether you're looking for a princess-themed party or a more active football session for your child, you can be sure to find a company who will make your child's day magical on our website or in our Know-it-all passport® guidebook (see pages 381 - 413).
But in all the years that we've been writing about kids' birthday parties, we've never seen such a generous offer as the one currently being promoted by the biggest pizza company in Geneva, Domino's Pizza!
Petit Chef is a unique program offered by Domino's Pizza for aspiring young chefs! Targeted at kids aged 4 and above, the program enables youngsters to go behind the scenes and learn how to make "the world's greatest pizza"!
Whether it's for a birthday party, or just an afternoon with a group of friends, it's a fun way to keep the little ones entertained – and it's ABSOLUTELY FREE!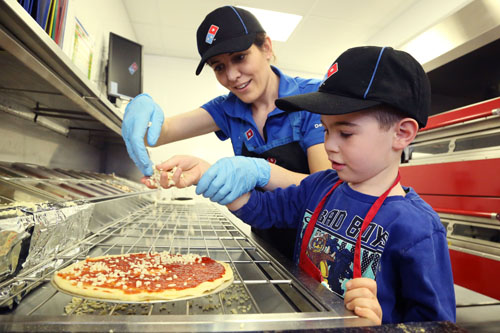 This is how it works:
Go to http://petitchef.dominos.ch/fr/ or http://petitchef.dominos.ch/de/ or http://petitchef.dominos.ch/en/

Sign up, choose your store, and send us a request for a Petit Chef afternoon.

A Domino's Pizza Area Manager will contact you by e-mail for setting up a date.

Up to 10 kids can participate.

The kids will be given a tour of the restaurant and shown how to make a pizza.

Each Petit Chef will then be given an apron and a chef hat.

Under the supervision of the Domino's Pizzaiolo – the kids will then be given their own dough ball, and a choice of ingredients to create his or her own pizza masterpiece!

While the pizzas are cooking, the kids can play games, colour, sing songs, etc.

Once the pizzas are ready, it's time to eat them!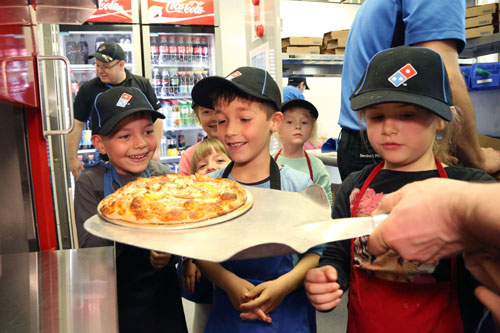 Afterwards, each participant will receive his or her certificate, a small gift and a voucher to come back to Domino's with their family!
Since this is such a great offer, we can't believe it will last for ever, so we advise you to book your party now before the offer ends!
These are the participating Domino's locations:
Domino's Pizza Palettes
Chemin de Palettes 25
1212 Grand-Lancy
022 879 1200
Domino's Pizza Servette
Avenue Wendt 1-3
1203 Servette
022 919 2020
Domino's Pizza Carouge
Rue Caroline 49
1227 Carouge
022 807 0904
Click here to watch a 20-second video about Petit Chef.
Domino's Pizza Online Orders
https://www.dominos.ch/en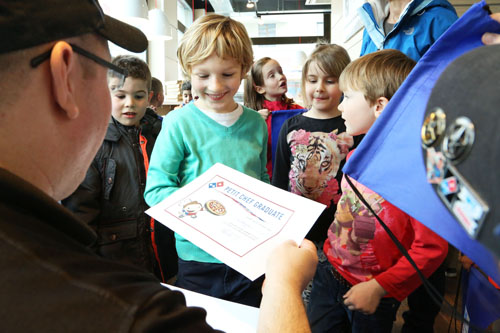 Save
Save
Save
Save
Save
Save