We've featured a lot of cake suppliers on our site, so when someone recommended a new cake designer to us recently, I had a pretty good idea of what to expect. Or so I thought.
Nothing prepared me for the overwhelming array of custom-designed cakes, produced by Laura Moser, an up-and-coming pastry and cake designer, based in Geneva. The cakes are so exquisite that it really seems a shame to eat them! With designs ranging from racing cars and Disney characters for children, through to intricate flowers, a vegetable patch, and even a wine bottle for adults (which looks so real you could almost mistake it for the real thing), it seems there is nothing that Laura can't replicate in cake form!
Even Laura's "Classic Cakes" selection is something to behold. Whilst the cakes are baked to a standard circular or square format, the designs on the top are quite unique and are beautifully detailed, with images of flower pots, pandas, ladybugs, and Tellytubbies, to name but a few. It's no surprise, then, when you browse through the many photos of cupcakes, cookies and treats that she also produces, to find that each one is a work of art on its own. The tennis balls and tennis racquets selection are certainly my favorite! The beetles are also really cute!
Asked where she developed the skills to produce such imaginative designs for her cakes, Laura told knowitall.ch, "I have always had a special feeling for baking, inspired by helping my grandmother in the kitchen. After finishing my university studies, I enrolled in the Culinary Institute of America in New York to fulfil my dream of becoming a chef, and worked as an intern in a Relais & Château, where I developed my passion for desserts. After graduating I then worked as a pastry assistant for the famous New York caterer, Abigail Kirsch. Each of these opportunities has inspired me in its own special way."
When Laura moved to Geneva in 2004, she worked for Louis Vuitton for almost five years, before returning to her catering roots. Striving for perfection in her work, she decided to expand her skills even more, so enrolled in classes with cake designer, Elisa Strauss, did a short internship with Colette Peters and went back to the Culinary Institute of America to acquire more new skills. There is no doubt that Laura has "learnt from the best"!
In 2012, Laura was ready to open her own professional kitchen in Geneva, and develop her own style of custom-designed cakes to cater for the local market. So popular are her designs, that she is rapidly becoming a household name – just visit her website at www.laura-moser.com to read some of the articles that have been written about her in Swiss journals. A common feature of the articles is not just the artistry behind her cakes, but also the wonderful array of flavors she chooses and the many different textures she creates when baking.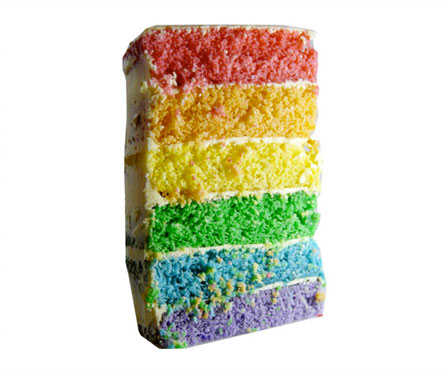 We are very lucky to have Laura on our doorstep! If you live in the Geneva area, and are planning an event, which requires "something special" then don't hesitate to contact her at the address below. And if you have a wild idea for a cake, don't hold back – as Laura says, imagination is the only limit to her cakes!
Laura Moser Pastry & Cake Design
Laura Moser
148 route de Thonon
1222 Vésenaz
www.laura-moser.com
This email address is being protected from spambots. You need JavaScript enabled to view it.
079 341 0475