A 10% discount for knowitall.ch customers on your first order!
If you're looking for a change from your usual Friday night routine, why not order a special Bengali "Friday Night Dinner" from local caterers, Falaque.

For just Fr. 25.- per person (with a minimum of 2 orders) you can order a delicious four-course set dinner, including popular favorites such as chicken korma, fish kebab, vegetable samosas or lamb rezala. The format for all menus is the same: three Indian dishes followed by a fourth dessert dish which is often "western" in nature and includes great classics such as tiramisu, carrot cake, cheese cake, and chocolate brownies!

To place your order, just visit the website at www.falaque.com and choose from a range of menus offered on separate Fridays throughout the current month. To ensure the best quality food, all orders must be placed by 6pm on the Thursday before.
Delivery is free if you live anywhere between Mies and Gland so you don't even have to go out in the car to collect the food. What could be simpler for a special night in with your family or friends! For those who live outside the delivery area, Falaque will deliver to a friend's house or the office where you work, providing it is within their free delivery range.
Falaque also offers a separate catering service for special events such as parties. Clients may choose from a wide range of delicious appetizers, vegetable and main courses, side dishes and desserts, all offered at reasonable prices.
Originally from Bangladesh, owner, Sharin Hossain, says all her food is "healthy and home cooked", a concept that is proving increasingly popular with her growing customer base. All meals are served in correctly labeled, biodegradable food-grade gift boxes – another popular feature with environmentally conscious clients. Sharin adds,
"I started the business last year with my husband more as a market research project to see what people liked. We soon discovered that clients preferred the concept of our set-course menus, which included mostly western desserts, and were offered at a set price. They also liked the "home-cooked" element – we do not offer conventional Indian "restaurant food", but dishes more along the lines of what your Grandma would cook!"
She adds, "Our clients are extremely valuable to us as they provide essential feedback on our dishes and help us to refine them to their tastes. We hope they will continue to do this when we find premises for our new restaurant (which will continue to offer set-menu takeaways), and start our new lunch service for local businesses."
Sharin Hossain
Falaque – Fine Bengali Cuisine
078 819 08 93
www.falaque.com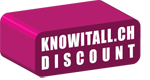 To introduce you to her cooking, Sharin is kindly offering knowitall.ch clients 10% off their first order. To take advantage of this generous offer, just print off a copy of this article and show it when paying for your dinner!