We finally got the information that some strawberries are finally available to pick at the following locations. Local farms will be heaving with fresh produce soon. Opening dates for self-pick farms vary according to the availability of ripe fruits. Please check with individual sites before going. We will update this article as we get new information.
Strawberries are in season right now so take advantage of picking your own! Here are a few farms that have a u-pick strawberry system. Make sure to bring your own containers to some of the places. Some carry other seasonal items such as rhubarb, aparagus, tomatoes, and lettuce.
** La Fraisière Feuillasse
10, rte H.-C. Forestière
1217 Meyrin (GE)
022 782 90 58
www.facebook.com/La-Fraisière-de-Feuillasse
www.lafraisiere.ch
Strawberries available from 20 May 2022. Open daily 8h-18h30. Their FaceBook page is more up-to-date on daily produce.
** Self-Fruits Perroud
Rte de Rombuet 148
1616 Attalens
079 660 33 65
www.facebook.com/Self-Fruits-Perroud-679064712234450
www.selffruitsperroud.ch
Early June: Basic schedule for strawberries: 8h30-11h30 and 15h-17h weather-permitting and what fruit is still available or ripe. Rhubarb is in season right now too. During the days and hours when the strawberries are open, someone from the farm will welcome you at the car park or at the cash desk. Thank you for respecting the instructions. Go to the checkout to weigh (tare) the empty containers.
The guide will show you where to pick.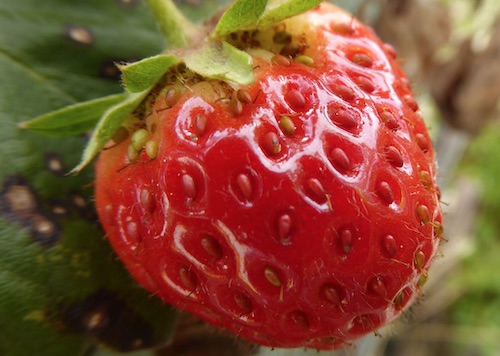 ** La Ferme des 4 Saisons
270, route de Viaison
74930 Reignier-Esery, France
+33 450 36 54 14
www.fermedes4saisons.com
Tuesday to Friday 9h-12h and 14h-19h
Saturday 9h-18h
Strawberries: from 17 May 2022.
** Les Petits Fruits de Bussy
Stéphane Kläfiger
Rue des Marchands 31
1170 Aubonne (VD)
This email address is being protected from spambots. You need JavaScript enabled to view it.
www.lespetitsfruitsdebussy.ch
Strawberries: NOTE - early June check website - Tuesday to Saturday from 8h-18h30.
Raspberries: NOTE - early July - Tuesday to Saturday from 8h-11h.
** Famille Borboën
Route du Lac 15
1026 Denges (VD)
021 801 15 81
079 754 40 23
This email address is being protected from spambots. You need JavaScript enabled to view it.
www.suisseterroir.ch/adresse/ferme-famille-borboen/2442/FR
The shop is open on Saturday 9h-12h30. No information yet on strawberries. Check with them for times to pick strawberries.
** Famille Wyss
Domaine du Priez
Ch. Gogandé 1
1272 Genolier (VD)
022 366 04 04
www.ch-wyss.ch
NOTE: Strawberries available soon. Open weekdays 8h30-11h and 13h-17h. However, before jumping in your car, please check their website to make sure they have enough ripe fruit and are open. The weather also plays a big part in their opening times.
** La Ferme du Taulard
Denis et Samuel Pache
Ch. du Boulard 1
1032 Romanel-sur-Lausanne (VD)
021 647 81 22
This email address is being protected from spambots. You need JavaScript enabled to view it.
www.taulard.ch
NOTE: Open soon for strawberry picking.
Monday and Thursday 8h-11h30 and 14h-18h, Tuesday and Friday 14h-18h, Wednesday 8h-11h30, Saturday 8h-13h.
To get to the farm, follow the directions: Marché à la Ferme then FRAISES. Park your car at the indicated location. Then go to the reception, your containers (which they advise you take with you) will be taxed, then they will show you where to pick, then return to the reception to weigh and pay. Good picking!
— less than 2 kg: Fr. 6.30 kg
— more than 2 kg: Fr. 5.80 kg
Grow your own
Buy your own plants at Botanic, Jardiland, Schilliger, Jumbo, Migros Do-it, Coop Brico, and other garden centers in your area. The one in the photo below was bought at Botanic and has pink flowers.
---
If you know of any others, please send info to This email address is being protected from spambots. You need JavaScript enabled to view it. and we can add to this article.