Another creative local that Know-it-all Marketplace would like to present to our readers, as the shop will not be taking place this year (stay tuned, though)..., is MonThé in Sainte-Croix. Brigitte Jan Gammuto participated in the last two editions with much success and her tea blends with Christmas spices were a real hit. We wanted to highlight her story.
What was your inspiration?
I started because I have always loved tea. Passionate about China, Feng Shui, its philosophy and the benefits of tea, I decided to take on this new professional challenge over 10 years ago.
Did this idea come to you recently?
After 25 years in express transportation, the last 12 years it has been a new reconversion. I have always enjoyed drinking tea. There is a real culture around tea, where it is grown, how it is dried, blended, brewed, and served. The flavors and health benefits have always convinced me that it was a great combination.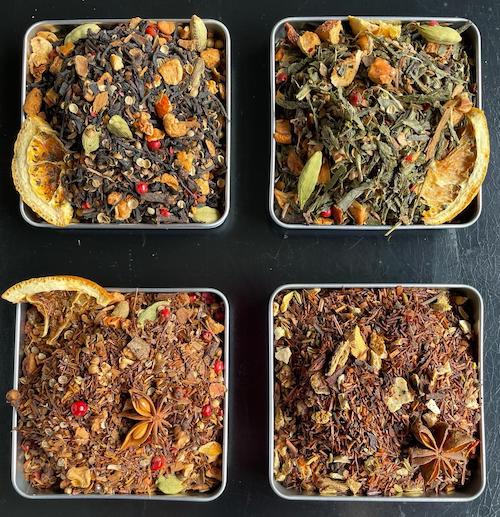 What is the biggest obstacle you had to overcome?
Finding my image, my logo, the message to convey. My son helped me create my logo. Also, it was a lot of work to research where to start, who to contact, and meeting with the right suppliers. And then, the next step of getting my products known to the public, distribution, and selling.
What are your plans for the future?
To continue to develop my own creative blends. It is fun to have seasonal blends of teas and gives regular clients an opportunity to try something new.
What is your favorite product and why?
For me, green teas and their health benefits. Also the Rooibos which has the same virtues and which one can drink without restrictions because they don't contain theine (caffeine).
My clients really appreciate the personal messages that I put with their shipments, as well as the tasters that I enclose and the little hearts, which is the image of my logo.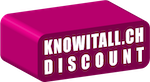 Brigitte has kindly offered a 10% discount to knowitall.ch readers on any orders through her website. Please use the code: lisa10. The code is valid through 30 January 2022.
MonThé
Brigitte Jan Gammuto
Sainte-Croix, VD
https://www.monthe.ch
There are currently 29 outlets throughout Switzerland selling MonThé.
The main shop is located at
Boutique Artmony
Rue Neuve 2
1450 Sainte-Croix
In our area you can find it at Sleepy Bear Coffee Shop
Rue du Simplon 3A
1006 Lausanne