Read through to find out how to benefit from 20% discount!
It often happens that baked goods are the path to success... and after baking for her family, that is exactly what happened to this mother! Olga Johnson, the owner of Christie's Bakery, came from a background far removed from the gastronomic field. We asked her a few questions:
When and why did you start Christie's Bakery?
My background started in bank management positions. I moved to London and later to Geneva with my husband and after the children started school, I took advantage of this free time to delve into my own hobbies, baking being one of them. My first cakes were such a success that my friends started to ask if they can order from me! That was 3 years ago and since then I have hundreds of happy clients in Geneva and even in Lausanne, Montreux and neighboring France who have ordered cakes from me.
What is behind the name, Christie's Bakery?
My daughter's name is Christina and since she is my inspiration, I kept the name of my home bakery to my tea room as well. So she is the real boss behind the scenes!
What is your background: nationality, education, why Geneva?
I was born in Ukraine, my parents are Russian. I have university degrees in finance, law and business. And baking is my passion. Our family moved to Geneva due to my husband's job. And honestly this was my dream since I first visited Switzerland more than 10 years ago. Geneva was love at first sight!
Do you make all your own cakes and pastries?
I make all my cakes on my own. I've been doing this all these years and now with opening the tea room I am happy to have a helper in the kitchen. I am also proposing some vegan cakes now and if the demand is high enough I will do them myself as I have taken few courses on this, including Alain Ducasse school in Paris.
What is your favorite dessert you make?
My favorite dessert is honey cake. This is a taste from my childhood, traditional Russian dessert. And I am so happy that Geneva people like it as well when they try! I have now clients of all nationalities that order this cake as it is sooo good! The other Russian cake that I highly recommend to try is Napoleon which is a kind of millefeuille cake but soft and tender.
Who is your typical client?
As I am a blogger @knowabroad who was writing about Switzerland, Geneva and traveling to different countries, sharing great locations, routes and tips, helping to integrate in Swiss life, I have lots of clients who follow me on Instagram. They are mainly Russian speaking people who just share the same values as me and appreciate the work that I have been doing. Some of them are my long time customers now, some I have never met in real life before but they come now to the tea room just to support and say thank you. This is very inspiring and a great feeling!
Do you have plans to expand in Switzerland?
Yes, but this is a big secret... I am working now on opening the second location with a tea room, facilities for classes, birthday parties, and a kid's corner.
Do you sell other food items?
We have also salads and sandwiches, breakfast menu, brunch menu, and a great selection of teas. We serve organic coffee and do freshly squeezed juices and smoothies. And champagne! The plan is to have afternoon tea like in London as well.
Anything else you think our readers need to know.
I have been working on the design of the tea room with a great architect Cecile Morel, who designed as well Baby Dior boutique in Geneva. The idea was to have cosy and elegant place with English and French touch where people can come with friends, colleagues, kids or on romantic date. I am very happy that the place looks exactly like I've been dreaming and all our guests love the interior and friendly atmosphere at Christie's Bakery.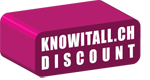 As a thank you for the article, Olga has offered a 20% discount on all menus in Christie's Bakery for our readers until 31 January 2020 (this does not include custom-made cakes). Just show this article on your phone when you order.
Christie's Bakery
4, rue de Hesse
1204 Genève
022 808 01 65
Open daily 7h30-19h. Near the Place du Cirque, just off from the blvd Georges-Favon.