10% discount for knowitall.ch readers AND the chance to win one free pass!
A new discount pass has been launched, that will allow children to dine free at some of the best gastronomic restaurants in Switzerland!
Called Chic Kids, the card will allow children up to the age of 12 to receive one free meal at each of the participating restaurants, when they dine with their family.
With an annual pass costing just Fr.89.-, it will take about 6 meals for you to recover the money spent on the pass, which means all remaining meals are absolutely free. With 24 restaurants currently participating in the scheme, and more being added each week, this means your children are guaranteed a healthy, gastronomic meal approximately once every 2 weeks for the period of validity of the card!
When asked what inspired her to create the new pass, co-founder Isabelle Grobéty told knowitall.ch, "As a chef and son of a restaurant owner, my husband has spent the last 20 years educating me in the art of fine dining and introducing me to the some of the best gastronomic experiences on this planet! When our daughter was born a few years ago, we were initially concerned that we might no longer be able to dine at some of the top quality restaurants that we were used to visiting, given their reputation for being a bit stuffy and unwelcoming to young children."
She continued, "However, we have been pleasantly surprised. With some careful research we have been able to identify a number of restaurants, which not only allow young children to dine there, but are keen to educate them in the art of appreciating good food, and recognising different flavors that work well together."
So earlier this year, with the support of her friend and co-founder Claudio Bocchia, Isabelle came up with the idea of creating an independent quality label for child-friendly restaurants, offering top quality food in an environment that recognizes the needs of families with young children. Claudio told us,
"In March of this year we launched the new Chic Kids Quality Label, and awarded it to middle and high class restaurants, who could prove to us that they were offering a healthy, culinary experience for children in a fun, imaginative way. When families visit a restaurant that has been awarded the label, they can expect: a friendly welcome; at least one healthy dish for their children, easy access for strollers; an infrastructure suited to the comfort of children; and appropriate entertainment."
She added, "Parents need to understand that we are more than just a guide. We are, first and foremost, a LABEL, which recognizes the effort of certain restaurants to go that extra mile for their kids. Our aim is to give parents the courage to enter, for example, a 1-star Michelin restaurant with their child, simply because Chic Kids recommends it!"
While the quality label is a great reference for parents choosing a restaurant for their kids, Isabelle and Claudio realised that many parents often lacked ideas about where to go and didn't have sufficient incentive to try out new places. So shortly after launching their quality label, they have now launched the Chic Kids discount pass too!
Valid for 365 days from the date of the purchase, the pass allows children to have one free meal at each of the restaurants participating in the scheme, all of which have been awarded the Chic Kids Quality Label. With more than half of the 45 Chic Kids quality-certified restaurants currently accepting the discount pass, this means that your child can enjoy a free "gastronomic" meal every couple of weeks. A big advantage of the card is that it can be transferred to other users – so if your budget doesn't extend to eating out so often, you can share the card with family and friends, so that they can benefit from the discounts.
You can view a map of the restaurants bearing the Chic Kids quality label at this link here. A quick glance of the restaurants shows that most of the establishments are located in the cantons of Geneva and Vaud, although there are a few places further afield, one as far as Sils-Maria in Eastern Switzerland. When you scroll down the list of restaurants below the map, a brief description indicates whether the discount pass is accepted at each restaurant.
Isabelle concluded, "We are keen to reach out to parents who want to pass on their appreciation of good food to their children, and allow themselves the opportunity to dine at fine restaurants, happy in the knowledge that their kids are enjoying it as much as themselves! And it doesn't have to be expensive - we don't just have Michelin-starred restaurants bearing our Label, we have a variety of establishments ranging from auberges to hotel restaurants. With our pass, we hope to give parents the incentive to try out new places that they wouldn't otherwise have dared enter, and discover for themselves that it really is possible to experience – and enjoy – fine dining with your children!
You can buy the discount pass directly from the Chic Kids website, which is available in French, English and German, or from Bon Génie stores in Geneva, Lausanne and Sierre. It is also possible to buy the pass at some of the restaurants bearing the Chic Kids Quality Label.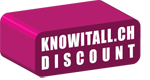 To help spread the word about their new Quality Label and Discount Pass, Chic Kids is offering knowitall.ch readers a 10% discount on each pass purchased. So the pass will pay for itself even quicker than ever! Just use the code KNOWITALL when you make your booking.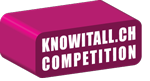 But before you buy your pass, you might like to try your luck at winning your own discount card. To enter our special competition, just let us know how much the new Discount Pass costs! Yes, it's as easy as that! Only one entry per person per email is allowed. The competition closes at midnight on Sunday, 24 July 2016. The names of all those with the correct answer will be placed in the digital hat and the winner's name will be drawn at random the following day. The winner will be notified by email and his or her name published at the bottom of this article.
Chic Kids
021 802 65 68
This email address is being protected from spambots. You need JavaScript enabled to view it.
http://chickids.ch/?lang=en
Discount Pass: Fr. 89.-
Congratulations to Cristina Martin, who won a Chic Kids discount pass!