Dating Success seminar provides practical advice on getting that crucial first date…
As Valentine's Day approaches, many of you will be wondering what restaurant to book, or which mini-break to take with your loved one. If you're fortunate enough to be in a long-term relationship, then it can be lots of fun planning what to wear and where to go, and discussing the options with your friends.
However, if you're on your own, Valentine's Day may not seem quite so enthralling, as you sit alone at home, wondering whether you will ever be lucky in love. But is it really a question of luck?
Trea Tijmens, owner and founder of one of Switzerland's most popular dating and matchmaking agencies, SuccessMatch, has created a new organization called Dating Success, where she is now applying her special skills and experience to help individuals achieve that all important first date! Having met and helped thousands of single, divorced and widowed professionals during her career, she feels that too many people believe love should happen by chance or find excuses not to actively seek it out. Trea told knowitall.ch, "I founded Dating Success because I kept hearing about the same challenges from my clients at SuccessMatch. By offering singles date coaching, dating seminars, and even practice dates, I believe they will be in a much better position to take an active role in creating success in their own love life."
Following the success of her first Dating Success seminar at the end of last year, Trea has organized a second event this year on Valentine's Day, 14th February! Describing the program for the event to us, Trea said, "This seminar is basically a call to action, and will focus on what women, themselves, can do to increase their chances of meeting a partner. Among other things, I will show women: how they should open up their pool of potential dating partners; how they can increase the opportunities for chance encounters; and how they can make themselves more approachable to men."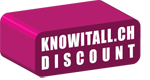 So, if you were planning on spending a lonely night in on Valentine's Day, then think again. Why not sign up for Trea's "Start Dating Now" seminar being held at the Hotel Bristol in Geneva, and increase your chances of achieving that first, all important step: meeting men! If you're still not sure, then take note: Trea is offering knowitall.ch clients a special discount on the standard rate, so the cost will be just Fr. 145.- for the seminar – simply mention this article on the knowitall.ch website when you register for the event.
Whilst the February event is for ladies only, Trea is planning a special event for men only in April. Watch out for more information on our Events Calendar nearer the time!
Start Dating Now seminar (Ladies only)
14 February, 2013, start 7pm
Dating Success
Hotel Bristol
10 rue du Mont-Blanc
1201 Geneva
www.datingsuccess.ch
This email address is being protected from spambots. You need JavaScript enabled to view it.
Fr. 175 / $175 / €145
Knowitall.ch discounted price : Fr. 145.- if you quote this article when making your booking.
Photo credit: Ayla87