A local spa and beauty salon, with a long-standing reputation for providing high quality treatments using 100% natural products and state-of-the-art equipment and technology, is offering our readers a 30% discount on their first visit to their newest spa location. Located in Nyon, Institut Above The Sky provides clients with therapeutic massages and "high-tech" beauty treatments either at their own day spa or in the comfort of your own home.
Specialties
Slimming, anti-aging, laser hair removal and holistic Asian, oriental treatments and pair package treatments are their particular specialities of the center with clients having the option to choose from sugaring, laser, Hifu, lipocativation, radiofrequency, ultrasound, cryolipolysis or world massages and rituel treatments.
Training for beauticians and therapists and collaboration with top experts
In addition to servicing the needs of its clients, the institute is also gaining a reputation in the area for its training services, which allow local beauticians and therapists to learn new treatments which they can then offer to their own clients.
Owner Sophie Jing Su told knowitall.ch, "Originally from China, I am passionate about caring for others, to bring them the best treatments using the most natural products. However, it doesn't stop there. I think it's really important to share my knowledge with other health and beauty specialists so that as many people as possible can benefit from our services."
Many therapists organise workshop and consultation at our spa to create a win-win relationship. We strongly propose you to check our agenda of free or paid workshops."
Treatments for couples friends or families
To see the full range of services on offer, you are invited to visit the spa's website, which is available in English as well. You can choose from a wide range of massages and treatments for the body, face, hands or feet. There are also treatments targeted specifically for men, teenagers, or children, which help condition such as skin imperfection, acne, or targeted health issues. Many couples or family come together for having a pampering moment and their duo treatment room is designed and prepared for giving ultimate relaxing experience.
Since 2017, the institute has also been collaborating with doctors at private clinics such Clinique montchoisi or Clinique Genolier to provide therapeutic services and medical beauty treatments to those clients who require it. Institut above the sky prides itself on the using the very latest techniques and technologies during their treatments including chemical or fruit acid peeling, laser or pulsed light for permanent hair removal, permanent makeup, oncological and reconstructive dermopigmentation, mesotherapy, and microdermabrasion by collaborating only with certified plastic surgeons or local doctors.
To give you an idea of the overall quality of their service, this is what one client told us recently about her experience, "I have been a client at Above The Sky spa for many years now. I typically go for sugaring, regular seasonal facials, nails and therapeutic massages. All services were always delivered with attention to my personal taste and preferences. The facial experience is one of my favorites as my skin tends to get a bit dull, I like going in for a refreshing time. The spa also offers great relaxing massages where you get pampered with nice music and scents. It is very impressive to have a team to take care of details and each individual request as my body changes and my needs do change, they exceed my expectation every time."
Great discount offered for knowitall.ch readers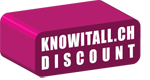 To encourage more new clients to try out their services, Sophie is offering our readers a 30% discount on any first treatment or therapy, then 10% discount on subsequent sessions until the end of 2019. Just mention this article on knowitall.ch when you make your booking!
Institut Above The Sky
076 586 56 80
This email address is being protected from spambots. You need JavaScript enabled to view it.
www.above-the-sky.com/en/
— NYON - OPEN HOUSE 10-11-12 April 2019
Articom
Rte de Divonne 48
1260 Nyon
— MORGES
Avenue de Lonay 9
1110 Morges
— ROMONT
Grand Rue 19
1680 Romont