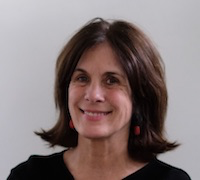 Christiane Raza Romana's Pilates studio in Morges
What exactly is Pilates?
Joseph Pilates (JP, 1883-1967) was a German physical trainer and invented the "Contrologie" known as Pilates: a method that brings together hundreds of movements using gentle and precise physical exercises that require a total concentration of "body and mind". Pilates is performed on the ground, mat, or on machines by systematically engaging the deep muscles of the abdominal strap "powerhouse" in order to stretch and simultaneously tone the whole body. This is why this discipline (both authentic and classical types) is practiced without music. The program will gently reshape and rebalance the body, and bring wellbeing through self-centering in less than one hour.
This discipline can be practiced from age 16 for as long as you are able, and at any level. Athletic or not, a clear improvement in physical performance and a gain of flexibility will be visible and felt.
JP's priority was to keep your body in shape and improve your daily life through individual programs. He worked tirelessly all his life to perfect his movements and invent his own machines. Romana Kryzanowska, one of his pupils, managed to pass on this pure teaching by opening the training school "Romana's Pilates" around the world.
Christiane Razakarivony, Christiane Raza Romana's Pilates, has been athletic since a child, and graduated as a fitness instructor from "Les Mills" in 1999. She decided to join Romana's Pilates in 2013 and is certified to teach. She boasts, "I am nearly 47 but my body has regained its flexibility of when I was a teenager!". She remains loyal to the CPE (Continuing Pilates Education), which encourages instructors to deepen what they have learned over 6 and 24 months (depending on their availability and location) as well as attend an annual conference that helps to better understand all aspects and focus of what JP has put a lifetime, and how to teach the same exercises differently on different bodies: the result should be the same — a healthy mind in a healthy body. She believes that this is a sport that exceeds all other sports she's tried (judo, swimming, gymnastics, dance, tennis, karate, triathlon).
The studio Christiane Raza Romana's Pilates, equipped with original machines, is conveniently located a 3-minute walk from the train station. The sessions (individual, duo, group of 3 persons maximum) are fixed according to the request of the customers anytime between 6h-21h. Christiane's priority is to coach you when it is convenient for you and to bring peace during your session so that you are not only able to enjoy the experience, but feel a real benefit as well.
What makes Christiane Raza Romana's Pilates different?
Christiane explained, "We must not be dominated by the reflexes of our muscles, we must control them. Hence the need for concentration in order to pass any exercises through the "powerhouse", to finally stretch and tone our body simultaneously. Courses without music, small groups (3 to 5 persons) or individual, and be coached. In the other classes of Pilates, there will be a lot of participants, and the teacher will do the exercises together with the students... It is impossible to have good individual corrrections.
"Before I found the classical method of Pilates, I myself learned and taught another method; there are a lot of them. This is because JP did not copyright his invention. After his death, his exercises were copied, and modified and marketed.
"To understand and correctly transmit the basis of true Pilates (powerhouse), which this genius has developed all his life, it takes a lot of practice on one's own body, training (minimum 6 months full-time) and continuing CPE, which is not the case in other studios.
"The Mat is the basis of the training, but it is supplemented by the machines whose reformer (used in the photo), JP invented his first "machine" towards the end of the war, at the Isle of Man Hospital by hanging springs on the beds to help the wounded exercise more easily, which allowed them to recover considerably. Other Pilates studios do not necessarily offer work on machines, nor use exercises that make up part of the repertoire that JP invented.
"JP developed his machines with Monsieur Gratz and Monsieur Basil. Many others have copied these inventions, but the tension of the springs as well as the strength of the devices are in no way similar. An authentic Pilates studio will be equipped with original machines "Gratz" or "Basil", even if the investment is substantial.
"I was trained by Cynthia Lochard in Sydney. A pupil of Romana, she has more than forty years experience in authentic Pilates. Sari Mejia Santo (daughter of Romana K.), Daria Pace (granddaughter of Romana), and Cynthia L. are the Level I Grand Intructors trainers."
What benefits will I get from practicing authentic Pilates?
The mastery of your body will be something you can control. The best comments come from existing clients:
One of Christiane's clients, Gabriella, enthusiastically wrote to knowitall.ch, "I started taking her classes a little over a year ago and can highly recommend her courses. She is a great teacher and I am seeing real results. I took several group Pilates classes in the past but found they were a waste of time. Since I have started I look and feel so much better. I finally managed to get rid of my post baby tummy where everything else I tried failed. Also, the pain and tension I used to get in my back and shoulders due to poor posture have gone. I don't consider Pilates a sport, I see it as a worthwhile investment in my wellbeing."
Another client, Nicole age 37, commented, "I've been doing Pilates with Christiane for about a year and a half. I was not athletic, I had a lot of back pain. It is a very gentle sport that strengthens the deep muscles smoothly. I no more back pain and stand with ease; basically I feel much more fit. Pilates serves me in everyday life. Coming out of a session, I feel good and yet Christiane does not let anything pass, corrects all the small details, my body works. It adapts to each session depending on how I feel."
N. B., age 45, added, "I first did a test course out of pure curiosity with Christiane. Her method, seriousness, and professionalism quickly seduced me and I continued with weekly private sessions. As I suffer from scoliosis, the private course allows Christiane to adapt the session to my needs. Fairly quickly, I was able to see new flexibility, firmness, abdominal strength, and improved posture. And my back pain was relieved! Christiane is very attentive, gives clear explanations, personalizes the exercises and motivates us to push ourselves. Progress is visible in every session. The method is gentle, but very effective and provides a sense of wellbeing. I highly recommend Pure Pilates in Suisse Romande."
Gwen, age 36, said, "I joined weekly mat group with Christiane about a year ago. The exercises aim to strengthen our core power. We are no more than 3 participants per session, allowing Christiane to correct us on each exercise so that it is performed correctly at our pace without cheating (by compensating with other muscles). The benefits include better posture that relieves my joints, especially concerning my knee joint, and I don't feel tension around my neck any more. Christiane really cares about the wellbeing of her students and the desire to pass on the the true meaning of Pilates."
Jeremy, age 24, wrote, "Due to a major growth spurt, I suffer from regular pain in my legs. I started at Christiane Raza Romana's Pilates in April 2017. As the sessions progressed I felt changes, initially almost unnoticed, but have proven significant. I stand much more upright than before and the pain in my legs is almost gone. These are not the only benefits that it has had, I have gained in flexibility, I have more stamina, and the fatigue has faded."
Eleanor, age 29, adds, "I used to do almost six hours of training a week, but when starting my graduate school, I had to stop all this overnight. Without regular physical activity all the muscle mass I had acquired during my sporting years had simply vanished; I felt weak with little endurance and significant weight gain. Fortunately, before giving up, I discovered Christiane Raza Romana's Pilates in April 2017. I immediately found what I was looking for: exercises adapted to my needs and a great atmosphere. I go back every week with pleasure. Since I started, the changes are significant: muscle mass, less fatigue, flexibility, strength, and a stable weight."
If you want to give Christiane Raza Romana's Pilates a try, then here is an incentive.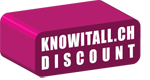 OCTOBER 2018 SPECIAL: Christiane is kindly offering two free trial 45-minute private sessions if you quote KNOWITALL when booking. You may also benefit from an additional 20% off the 10-pack private or duo sessions if booked before 31 October 2018, so act quickly to take advantage of this offer.
Christiane Raza Romana's Pilates
Christiane Razakarivony
Rue Docteur Yersin 9
1110 Morges
078 704 45 29
christiane.romanaspilates.ch@gmail.com
https://christiane-raza-romanas-pilates.business.site