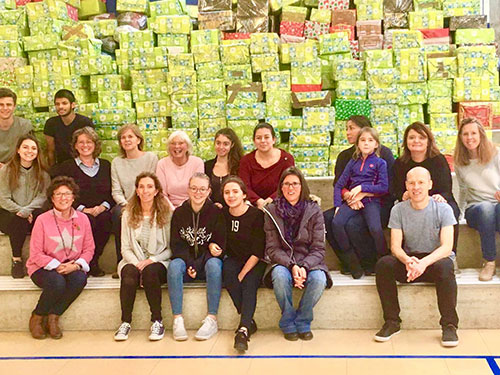 Special discount for knowitall.ch readers at upcoming workshop on 31 May 2018!
A special workshop on healthy living is being organized by The Gift Box Girls to raise money for their annual donation of gift boxes to be sent to disadvantaged children in Eastern Europe at the end of this year.
Healthy Living, Healthy You - Making Balanced Choices will take place at the Salle des Sociétés in Genthod on 31 May, from 9h30 to 15h. With a series of informative workshops provided by leading health experts in the region, and lunch and refreshments included, the event will appeal especially to women keen to update their knowledge on current thinking and practices in this field so that they can make the best healthy choices for themselves.
Local health experts
During the day there will be four main workshops led by local experts with their own health-related businesses, three of which we have already featured on knowitall.ch!
Sharon Jay
Qualified Yoga teacher, reflexologist and clinical pharmacist
Sharon will start the day with a light yoga session. Sharon draws inspiration from the many forms of yoga she has studied and incorporates them together to ensure clients feel they have experienced all the aspects of yoga from the physical strengthening and stretching to the quiet peaceful relaxation, and that they leave with a calm and focused mind. Her goal is to make yoga challenging and bring greater awareness to both body and mind in a very caring manner.
Laraba Friedman, Balanced Healing
Qualified Integrative Nutrition Health Coach, Heal Your Life Coach and Massage Therapist
Laraba will present an interactive session on Healthy & Happy Living, not just food but everything that makes a balanced and happy life! This workshop will incorporate information on the problems with sugar (including a visual on how much sugar goes into store-bought prepared foods, even ones we think are healthy), why it is important to have a healthy gut, and some thoughts for perimenopausal women.
Mandy Thomas, HQ
Qualified Yoga teacher and co-owner of Fitness/Wellness Centre, HealthQuota in Mies
Mandy will talk about the effects of physical fitness on Mind-Body health. She will focus on the choices we can make to age healthily and maximize our quality of life from today into the future. Mandy is passionate about supporting people of all ages, body-types and fitness levels to move and enjoy their bodies as they build strength, mobility and find self-confidence and inner calm.
Annette Ebbinghaus, Truly Balance
ASCA certified therapist, Sophrologist, Mindfulness trainer, NLP practitioner, Hypnosis and IQM Coach
Annette will lead you through a session to experience Joie de Vivre from the inside out! Come and experience meditation, mindfulness and sophrology in one complete session, covering an introduction to these three practices and an exercise in each with the focus being "inner joy and peace". Annette will discuss the reasons why these methods are more popular now than before and how these practices positively influence your health and wellbeing.
Healthy lunch, free massages and raffle prizes!
During lunchtime, participants will have the opportunity to speak more with the speakers, and relax with a free chair massage offered by Arthur Smith, one of the many expert Masseurs working with Mandy Thomas at HQ. There will also be a raffle with some great prizes.
Special discount for knowitall.ch readers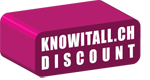 Tickets for this special, one-off event, are priced at Fr. 75.-. However, the organizers have kindly offered knowitall.ch readers a Fr. 10.- discount on this price if you quote this article on our website when you make your booking!
To book your tickets please email This email address is being protected from spambots. You need JavaScript enabled to view it. or call Louise on 079 412 92 71.
About the The Gift Box Girls
The Gift Box Girls are a group of volunteers from the Lake Geneva region who get together each year with the aim of creating, collating and making gift boxes for disadvantaged children in Eastern Europe - using recycled objects (such as toys and hats) where possible and fund raising for the new items (such as toiletries and food) required.
The Gift Boxes initiative has been established for over 20 years throughout Switzerland and has sent over 100,000 gift boxes to East and South East Europe since it was created with the collaboration of four aid agencies.
The Gift Boxes are filled with essentials such as toiletries and school supplies and include a few treats such as toys, sweets and biscuits. The boxes bring happiness and hope to severely disadvantaged children living in extreme poverty.
In 2017 over 2,300 boxes were sent from the Geneva and Vaud Area, of which 500 were donated by The Gift Box Girls!
The Gift Box Girls
https://www.facebook.com/thegiftboxgirls/
Healthy Living - Healthy You!
31 May 2018, 9h30 to 15h
Fr. 75.- (Fr. 65.- with knowitall.ch discount)
Salle des Sociétés (Halle de Gym)
Ecole de Genthod
Route de Rennex 11
1294 Genthod
Geneva
Click here to view the flyer.