Margaret Curran, one of Ireland's leading experts in Cognitive Behavioral Therapy (CBT), training and mediation, has just set up a new practice in Nyon.
Targeting clients in Geneva, Vaud and neighboring France, Margaret offers three main services, namely individual therapy, group training, and mediation.
Cognitive Behvioral Therapy
So what is CBT? Margaret told knowitall.ch, "Cognitive Behavioral Therapy is a highly effective and proven evidence-based model. As a practical form of psychotherapy, it is ideal for anyone who wants to change patterns of negative unhealthy thinking and/or destructive behavior. It has been extensively investigated through clinical trials and has been empirically supported for its effectiveness in addressing issues of this kind. The therapy focuses on helping individuals to understand, challenge and change their negative or unhealthy thinking patterns and therefore how they feel and behave."
One of the key benefits of CBT is that it uses a short-term focused approach for treating many different types of emotional, behavioural and psychiatric problems, including anxiety, phobias, depression, OCD, eating disorders, child behavior problems, and addiction. According to Margaret, CBT is suitable for all ages, indeed anyone who wants to change how they feel or behave, from 6 to 106 years old! It is an especially powerful tool for children and young people and can help them work through their negativity and learn self-acceptance and how to control their emotions and negative thoughts.
Asked how and why she came to work in the field of CBT, Margaret explained, "I started work as a music teacher in Ireland, and during the course of my teaching I became acutely aware of the many problems and difficulties that can emerge in everyone's daily lives and how they affect how they feel and behave on any given day. I started questioning how skilled I was to effect real change and to help people get the most out of their lives above and beyond their results at school."
So Margaret went on to study family therapy, addiction studies, and human development, and finally qualified as a Cognitive Behaviour Therapist from the Institute of Cognitive Behaviour Therapy in Ireland in 1999. She also holds a Masters in Mediation from the International Mediation Institute and is a member and a Director of the Institute of Cognitive Behaviour Therapy. She has managed a number of projects in Ireland in the areas of social care and education and over the last 16 years has developed her own training, mediation and psychotherapy business near Dublin, where she also ran her own training center and private practice. Margaret has been interviewed on various national radio stations in Ireland about her work and on specific emotional and behavioral issues and has contributed to a number of Irish magazines and newspapers. She has also been guest speaker at conferences and workshops on mental health.
She added, "My style is direct and factual but with an underlying understanding and compassion for the human condition. My approach is based in the here and now – what is causing a disturbance for you at this point in time and what you need to do to manage that disturbance. By using Cognitive Behavioral Therapy to help my clients, they are empowered to realise real change in their lives and their behavior by taking control of their own thought patterns." You can find out more about Margaret's CBT services on her website.
Training
In addition to her individual therapy practice, Margaret is also passionate about training and has developed a number of courses over the last 16 years, which use CBT principles. She runs tailor-made courses for parents, teachers, and businesses on a variety of different subjects, addressing issues such as irrational thinking, stress reduction, managing change, effective team work, dealing with anxiety and depression, working effectively with people, and emotional health and well being.
Recognising the needs of the local market, Margaret has developed a program specifically for companies and organizations with multinational workforces. Describing the course to us, Margaret said, "Many workers like myself, who have relocated to this region with their partners and/or families, find their stress levels increase with the new changes and they can sometimes become very concerned about their loved ones and the adjustments they have to make in their new country. Minds can sometimes be understandably distracted leading to a longer period of readjustment within the company/organisation. My 'Relocation brings Change. Lessen the Stress' program is aimed at alleviating the concerns of individuals and their families in dealing with a whole new world and the challenges this brings.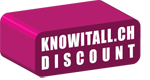 Margaret's next course, open to the general public, will take place in Rolle on 10 March, 2016. Called Challenging Irrational Thinking using the Principles of Cognitive Behavioural Therapy, the session will run in the morning from 9h to 12h and will include ample time for questions at the end. As a special offer to knowitall.ch readers, Margaret is offering 20% discount off the normal Fr. 50.- fee. To take advantage of this offer, just quote this article when you make your booking. Click here to download the course flyer or visit Margaret's website to find out more about her other programs.
Mediation
Margaret is also a specialist mediator and facilitator and helps clients to resolve conflict in many different shapes and forms. Margaret told us, "Relationship conflict, whether business or personal, can be a complicated matter to resolve. The involvement of emotions, shared history, money, failures or betrayal can mean that it is fraught with tension and animosity. Traditionally going to court was the only way to solve conflicts. Nowadays, mediation is often considered to be a more timely, cost effective and much less stressful solution for everyone." You can find out more about Margaret's Mediation services on her website.
Clearly what makes Margaret practice special is her breadth of experience. Over the past 16 years, she has deliberately taken on difficult cases that have challenged her CBT principles to the limit. So how does she measure her success? "It's simple," said Margaret. "When I use CBT, whether it be in individual therapy, group training or mediation, my clients are constantly setting goals for themselves. If they meet those goals, usually in a relatively short period of time, then they can see that they have made progress and are justifiably happy with themselves! In Ireland, my practice grew through word of mouth alone – I am hoping the same will happen here!"
Indeed we heard from two clients of Margaret's who have benefited from her help since arriving in Switzerland. One wrote, "I am writing to you to recommend a fabulous Cognitive Behavioural Therapist who has recently arrived in the Canton de Vaud. Margaret Curran is brilliant and she makes you feel very comfortable from the start. I found her methods enabled quick insight into where the root of problems lie. She provides you with the tools to enable you to find a happier place and a more positive and healthier way of thinking. I was impressed at how much time she dedicated to me and that if I had questions when I left she answered me quickly. I have personally been looking for someone with this approach for a while in Switzerland, especially English-speaking and I am very happy that Margaret is now able to provide this service."
The second client told us, "I would highly recommend Margaret Curran for her friendly and professional nature. She makes you feel comfortable in a safe environment, challenging your negative thinking and replacing it with a healthier way of dealing with things. She has an honest, no-nonsense approach with compassion and understanding for the person sitting in front of her."
The key to success for any of Margaret's clients is a fundamental desire to change. "My aim is to help my clients challenge how they view themselves, others and the world. I can't make these changes for them – they have to do it themselves. And since my clients are the only people that have to live with themselves 24/7 for life, it is helpful if they can like and accept themselves first!"
Margaret Curran
078 933 53 05
This email address is being protected from spambots. You need JavaScript enabled to view it.
www.margaretcurran.com
Challenging Irrational Thinking (Download flyer)
Thursday, 10 March 2016
9h to 12h
Fr. 40.- (including 20% discount for knowitall.ch readers)
Le Courtil
Centre de Seminaires et B&B
Rue de Port 14
1180 Rolle
www.courtil.ch