Further savings for knowitall.ch readers who buy their pass before the end of this year - see below for details.

Normally priced at just Fr. 85.-, Body Pass is your passport to wellbeing in Switzerland and allows you to benefit from half-price treatments at each of their selected partner establishments on your first visit.
When you buy the Body Pass 2015 discount card you will have immediate access to 150 of the best spas, institutes and hair salons in Switzerland and neighboring France. With this valuable pass you can discover a multitude of new treatments offered by the best professionals in the world of wellbeing.
Body Pass has carefully selected each partner according to the quality of their treatments, the attractiveness of their surroundings and their professionalism. Thanks to the wide range of treatments offered by our partners, you can pamper all your senses with treatments that meet the most demanding requirements.

How to use Body Pass:
1. Select the establishment of your choice (you can try all the partners)
2. Choose a treatment from the list proposed (type of treatment)
3. Book your treatment with the establishment, quoting your card number.
4. Relax and enjoy your treatment.
5. Present your Body Pass card number when you pay.
6. Pay only 50% of the initial value of the treatment.
Body Pass 2015 is valid from 1 November, 2014 to 31 October, 2015. Presented in an elegant envelope, it is perfect for a gift and makes a great addition to the Christmas stocking!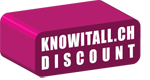 Body Pass 2015 costs just Fr. 75.- for Knowitall.ch readers who place their orders before 31 December 2015. To claim your discount, please enter the promotional code KIT2015 on the Body Pass website.
Body Pass