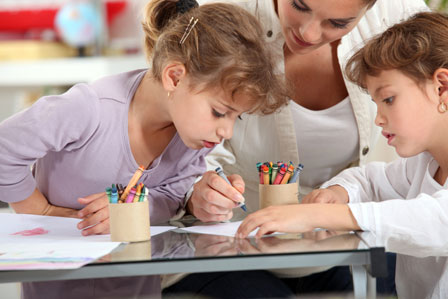 The international nanny consultancy, Greycoat Lumleys, will be coming to Geneva on 5 and 6 September to interview and register prospective nannies for a wide range of fantastic international jobs in Geneva and surrounding areas - plus the rest of Switzerland, Europe and beyond!
Any experienced nannies, housekeepers, governesses, or maternity nurses who are looking for a new position either in the immediate area or further abroad should send their CV's to Greycoat Lumleys as soon as possible.
Lina and Elvie, two of Greycoat Lumley's top consultants, will only have a limited number of interview slots during their two days in Geneva, so it is important to get yourself organized and contact the agency early if you don't want to miss out.
Please note that all applicants must have relevant work papers and passports as well as excellent, checkable references.
Any nannies already registered with Greycoat Lumleys should also think about recommending a friend as they can qualify for vouchers worth £75 if their friend is subsequently placed in a job.
Interview locations will be confirmed once interview times have been allocated.
For further information or to register your interest for an interview please contact:
Greycoat Lumleys
+44 (0)20 7233 9950
www.greycoatlumleys.co.uk
This email address is being protected from spambots. You need JavaScript enabled to view it.
This email address is being protected from spambots. You need JavaScript enabled to view it..