During this unsettling time, we may be asking ourselves many questions. More questions than answers in most cases. If you are the curious type and open-minded to try new things, then read on.
A few recommendations have been sent to knowitall.ch about Hanna Slisinska-Eckert, a cross-cultural trainer and coach, working with international relocated managers and their families. She has a knack for palm-reading and astrology, "For several months I have worked with people from many different countries and backgrounds by offering chart analysis and palm readings, which I have now implemented as my main self-development tools. I guide my clients in areas such as career choices, partner compatibility, as well as health, education, and finances. By the way, quite many participants in my intercultural trainings don't know about my passion for palmistry and astrology. They will be surprised to discover another side of me!"
Why did you start? What has been the inspiration?
I have now analyzed birth charts/palms for more than 500 clients, whose enthusiastic feedback have inspired me to turn my hobbies into a professional activity. I have also switched from Western to Vedic (Indian) astrology, which I believe gives much more accurate results. Human beings, with their areas of darkness and light, have always been the center of my interest. Being service-oriented, guiding people, and helping them to unravel some enigmas of their lives is what warms my heart.
Have you been working on this idea forever, or was it something that came to you recently?
In the early 1990s, I was told by an experienced Russian astrologer, who saw my birth chart, that sooner or later I would become an astrologer too. She planted a seed which sprouted, and which is now growing into a plant.
I have been interested in astrology and palm reading for about 30 years, but the idea of starting a business only came to me recently. The break from my regular training activity due to the Coronavirus pandemic has no doubt acted as a trigger and accelerator.
What is the biggest obstacle you have had to overcome?
As it is often the case, my major obstacles were in my own mind and were related to limiting beliefs and to my tendency to be a perfectionist. My website is still under construction which has been an obstacle in itself; but clients come to me through word of mouth in any case.
Initially, I thought that I would keep astrology and palm reading as hobbies, only practicing in a limited circle of friends and family members. These days, with new technologies, it is possible to get a lot of practice with clients world-wide. Thanks to smart phones equipped with good quality cameras, I receive excellent palm photos via Internet, which allows me to work online. More and more people know their exact time of birth, which is necessary to make reliable birth charts and precise life predictions.
What are your plans for the future?
For the time being I am happy with individual consulting. In the future I would consider giving various courses. I also plan to write articles about my cross-cultural experiences based on meetings with clients from all over the world.
What is your favorite service you offer and why?
I enjoy offering birth chart interpretations coupled with palm readings to people of all ages who are looking for their paths in view of professional (re)orientation. Often, people follow what their instincts are telling them, which is usually confirmed in the chart reading. But, when people have no gut feeling and are at a loss of what path to follow, I offer them optional choices based on professional aptitudes that are "inscribed" in their birth charts and/or in their palms.
A birth chart is like a computer program, which contains information about various aspects of our lives. Another metaphor is life's road map, which is good to be familiar with, as it helps us to navigate through life safely and successfully, by helping us avoid pitfalls and keeping us on the right track.
Glowing recommendations from local clients
Trina Mohn, Director and founder of a training Institut in Coaching, NLP and Hypnosis in Switzerland wrote to knowitall.ch, "Hanna Slisinska-Eckert took a series of trainings in Ericksonian hypnosis and life coaching in my school "Graines d'Eveil" and that's how we met, between 2014 and 2017. Last year, I learned during our conversation that she had been practicing astrology and palm reading for years and they have now become her main coaching tools. I used Hanna's services in December 2019 - she made a detailed analysis of my birth chart and she did a palm reading for me. The result was impressive and surprisingly spot-on regarding my strengths, predispositions, some past events and major life challenges, including health. I highly recommend Hanna to persons who wish to better understand themselves, their life circumstances and to those who are in quest of their professional and personal paths."
Another local client, G.S., said, "To deal with my 2 adult children is really not a piece of cake, to say the least. Being at my end wits, I decided to consult Hanna as she had been recommended to me. Unbelievable the accuracy of her analysis of my daughter's chart! So many aspects I absolutely recognized were spot on; it's striking! Other aspects I didn't know consciously but sensed they were no less true! And sooo much I've learnt! Well worth waiting for! Thanks a million!"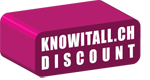 Free 30-minute phone call
Hanna is happy to offer a 30-minute phone call (before 30 June 2020) which allows potential clients to ask questions regarding her techniques and to see whether she can help them.
Hanna Slisinska-Eckert
This email address is being protected from spambots. You need JavaScript enabled to view it.
079 748 98 42