At this time of year many people are looking for places where they can leave their pets whilst they are away on holiday in the summer. Appointments need to be made well in advance at veterinary practices to make sure injections are up to date, and good catteries and kennels have to be booked early to guarantee a place.
The Pets chapter of the Know-it-all passport 2015-2016 guidebook (pages 631 to 643) includes a wealth of information on pet-related services including vets and kennels in Geneva, Vaud and France, as well as pet sitters who will come to your home. However, on top of those already listed, we were really pleased to receive another recommendation for a cattery recently!
The Chateau Vallon Cat Hotel is a high quality cat hotel located in the beautiful Vallon de Villard, just above Montreux. Catering for a maximum of 10 cats, the hotel offers comfortable, high quality and heated accommodation for cats in a specially adapted area of owner Helen Vahlé's home, with lovely views of the garden and its abundance of birds and wildlife.
Only just recently opened in Christmas 2014, Chateau Vallon is a childhood dream come true for Helen. She told knowitall.ch, "I have always wanted to have my own business. We already have a collection of animals, including donkeys, a dog, a cat and hens, so being able to run my own cat hotel from home is a dream come true! I live with my husband and two children who all help look after the cats. The children particularly enjoy cuddling and playing with our guests."
She continued, "We take special care to make sure each cat receives the individual attention it deserves, and offer a variety of bedding and top quality food to suit all tastes. We hope to attract cat owners from around the Riviera region, not just those who go away during the school holidays, but also those who take their holidays at other times of the year."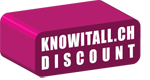 As a special introductory offer to knowitall.ch readers, Helen is offering 10% off the standard rate for all reservations made between now and the end of the year. Just mention this article when you make your booking to claim your discount. At the time of writing, the current rates range from Fr. 18.-/per day per guest through to Fr. 42.- per day for 3 guests.
Another cattery already listed in the book is the Chatterie Point Du Jour. Located near Signal-de-Bougy, this cattery is run by Myriam Zygwart and has been in operation since 1988. Whilst cats have the possibility of accessing an enclosed grassy area outside, owners also have the option of placing them in separate, individual boxes should they require it. One client mentioned, "The cattery is cleaned daily so there is no smell and my 2 cats love going there. It is great to have some rooms that have garden access for cats that are used to going out, like mine. There are about 4-5 different rooms that hold about 10-15 cats each so they live in community. The peace of mind I have when I go on holiday is priceless." The cattery also offers a number of services "à la carte", such as brushing long-haired cats or administering medicine, which are charged separately to the daily fee.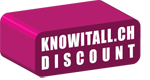 In addition to the two catteries, mentioned here, we were also contacted recently by Tania Goudas, owner of Buki's Pet Paradise, which featured recently on our website here. Tania will look after dogs as well as cats, and will visit your pets in your home if you prefer. As a special offer for the summer, she has just offered knowitall.ch readers a 20% discount off all overnight bookings made before 12 July, regardless of when the pet stays.
Helen Vahlé
Chateau Vallon
Route des Vurzis 1
1832 Villard-sur-Chamby
021 964 13 34 or 079 489 26 53
This email address is being protected from spambots. You need JavaScript enabled to view it.
www.chateauvallon.ch
Myrian Zygwart
La chatterie Point du Jour
19, rue du Collège
1186 Essertines sur Rolle
+41 21 828 38 14
This email address is being protected from spambots. You need JavaScript enabled to view it.
www.chatterie.ch
Tania Goudas
Buki's Pet Paradise
078 790 02 51
This email address is being protected from spambots. You need JavaScript enabled to view it.
www.as3.ch/bpp