No matter how hard students have studied, the arrival of IB mock exams after the holidays can bring an element of dread to the winter holiday season. It is natural for even the best students to approach the mock exam season with trepidation, and for parents it is no different. Many of us feel stressed, wondering what we can do to help our kids get through this difficult period in their lives!
One option for parents is to book their child on an exam revision course – structured support of this kind can make all the difference to a student, who feels overwhelmed by the volume of work they need to get through, or who still hasn't fully grasped some of the more challenging parts of their course.
With Mock IB exams scheduled in many schools after the winter break, specialist tutoring company, TutorsPlus, has organized a series of mini-courses for students during the Christmas holidays.
Small class sizes
Taking place at the Impact Hub center next to Cornavin station in Geneva, the courses will run from Monday 18 – Friday 22 December and then again from Tuesday 2 to Saturday 6 January. Classes will be very small with a maximum of 3 students in each class to ensure individual attention, and will focus on difficult parts of the curriculum and individual problem areas.
Students can choose from the following course options:
Maths Studies
Maths SL and HL
Physics SL and HL
Chemistry SL and HL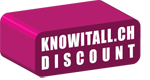 Each course is spread over 5 days, with 2 hours of tuition per day. With knowitall.ch readers being offered 10% discount on the standard price of Fr. 700.- per course, this is a relatively small investment that could make all the difference to your child's confidence as they approach the final months of their IB course. Just mention this article on knowitall.ch to claim your discount when you make your booking.
Benefits of regular revision
Sandra Steiger, Academic Support Manager at TutorsPlus, told knowitall.ch,
"Revising cyclically will help you recognise where your strengths and weaknesses lie so you can prioritise and practise those problem areas as the year progresses and in the lead up to exams."
TutorsPlus Director, Alex Marrable, added, "It is true that no amount of last minute revision will replace consistent work over the entire course, but this is a lot easier said than done and many parents may well have already had enough of reminding their teen of this fact. Some students need a little bit of external support and motivation to get on with the work of revision and this is where tutoring or revision courses can help."
TutorsPlus will be offering additional courses during the Easter break, focusing on Maths, Economics, Biology, Physics and Chemistry. More details can be found at this link: https://www.tutorsplus.com/ib-revision-courses/
Winter 2017 - IB Mock Exam Revision Courses
18 – 22 December 2017 and 2- 6 January 2018
Time: 2 hours per day for 5 days (time dependent on subject selected)
Location: Impact Hub, Rue de Fendt, Geneva
Cost: Fr. 700.- /Course (10% discount on this price for knowitall.ch readers)
This email address is being protected from spambots. You need JavaScript enabled to view it.
www.tutorsplus.com