Following the recent Independent Schools Show in Geneva, there has been much discussion between parents about the merits of sending children abroad to study at boarding schools in the UK.
Walhampton School near Lymington in Hampshire, is one of many UK schools now offering boarding places for children living overseas. Catering for children between the ages of 2 and 13, the school provides full-time, weekly and flexi-boarding from the age of 7.
Recommended to us recently by a former parent of the school, Walhampton was founded in 1947 and welcomes families who are looking for the ultimate prep school education for their child. Local families enjoy all the benefits that the school has to offer, as well as families from London, the home counties and overseas.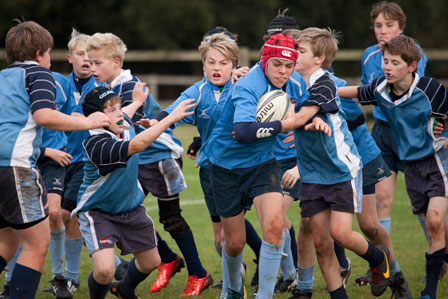 Set in hundred acres of lawns, overlooking the New Forest National Park and the Solent, there is a unique combination of beautiful land- and seascapes surrounding the school. The school is set in a grade II listed Queen Anne building, creating a great sense of heritage and history, which children, teachers and parents adore.
Academic rigour and excellent Common Entrance results (100% pass rate for many years) ensure that all children reach their full academic potential. Each child's academic program is tailored to suit his/her needs and abilities, and there are independent learning programs in place for those children that need more support.
Well-equipped and beautifully appointed classrooms provide the perfect learning environment. Classroom numbers are small, thus allowing each child to receive all the attention they need from teachers. However, lessons are not just taught in the classroom, but in the kitchen garden, fields and neighboring woodland too! In how many other schools would you find the Battles of Trafalgar staged on a lake, or Hastings re-enacted with children in armor on horses?
Whilst academic results are clearly important to Walhampton, the school is equally passionate about offering a broad and dynamic education to its students. The school currently offers over 60 on-site extra-curricular activities including beekeeping, model railways, fishing, dance, archery, and shooting. There is a distinct 'Swallows and Amazons' spirit that burns brightly amongst the pupils! Sailing lessons take place on the school's lakes and horse riding is also popular in the equestrian centre.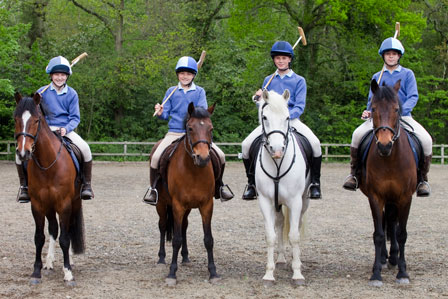 With a young boy of their own, Mr and Mrs Callum have a clear understanding of the importance of extending basic family values across their boarding house, Bradfield House. Supported by an experienced, boarding house team, they make sure that all aspects of a boarder's well-being and academic life is cared for with impeccable detail. Full-time, weekly and flexi-boarders all enjoy the benefits of a relaxed and homely atmosphere. Flexi boarding enables children to enjoy all that the school has to offer, while supporting families with busy lives. Indeed one parent told us, "
"Every care is taken, both upfront and behind the scenes, to ensure every boarder is happy. This is backed up with experienced pastoral care in a relaxed environment and when our daughter boards I know I can be fully confident to focus on my work. I have no doubt that this is an environment in which expat children would flourish and be extremely content."
She continued, "For me, Walhampton has become a home from home for all of our family. If anything the school has over-delivered on its promise to work with my daughter, surpassing every expectation!"

So where do students at Walhampton go on to study from the age of 13? Many of the school's boys and girls are prepared for 13+ Common Entrance and scholarships to senior independent schools including Winchester, Eton, St. Swithun's, Canford, Clayesmore, Harrow, Radley, Marlborough, and Bryanston. With such an impressive success rate in the Common Entrance examinatons, parents can clearly expect great things from a child studying at Walhampton!
Walhampton School warmly invites parents to visit the school with their children during an Open Morning or any morning during term time by prior arrangement. Holding a UK Border Agency Tier 4 Licence and classed as a Highly Trusted Sponsor (HTS), the school is licensed to sponsor non-EEA and non-Swiss nationals to obtain their student visa as quickly and efficiently as possible.
The next Open Morning will be held on 10 October, 2014 from 10h00 to 12h30. Additional Open Mornings will be held on 30 January and 8 May, 2015 at the same time. For more information, please telephone the School Registrar on +44 (0)1590 613 303 or email: This email address is being protected from spambots. You need JavaScript enabled to view it..
Walhampton School
Lymington
Hampshire
SO41 5ZG
UK
+44 (0) 1590 613 300
This email address is being protected from spambots. You need JavaScript enabled to view it.
www.walhampton.com
Open Mornings
10h00 to 12h30
10 October, 2014
30 January, 2015
8 May, 2015