It was time to finally catch up with Françoise Pasteau from Altera Lingua Sàrl. We had been exchanging messages for some time and when she told me that they have developed a new course to help foreigners pass the French exam to become Swiss citizens, I was intrigued.
What is the history behind Altera Lingua?
The school has been created in 2004 and I took the direction in 2014. I have been working in international companies for 15 years before deciding to change my career; this is why I became a French as a foreign language teacher and worked for many big language schools . In 2014 I had the opportunity to buy Altera Lingua and become the owner and director. I know very well the expatriate world in Switzerland and love being in contact with so many different people and accompany them in reaching their language objectives. WE teach8 different languages and have a great team of teachers who decided to work for a smaller structure to be closer to the learners and personalize the lessons.
When did you start the course for the official exam?
We always prepared learners to official exams with great success in French but in English, German, Spanish as well. And we are used to teach expatriates as far as French is concerned, so preparing the learners for the FIDE test was a continuation for us.
We are happy to say that we have had great success with the FIDE test preparation (all our students passed it). This is the requested test for foreigners who need a work permit or who apply for naturalisation.
What is the biggest obstacle you have had to overcome?
Recently the lockdown. And at the moment the fact that some companies stops offering language lessons to their employees
Has Covid-19 affected your way of working and why?
The face to face lessons are sometimes not possible anymore in companies due to the COVID-19 restrictions and then we developed Skype/Zoom... lessons with great success.
Where do you see this company going? What are your plans for the future?
The company is flexile and reactive. WE now provide lessons via Skype / Zoom but we still offer face to face lessons either at school or at home . Our plan is develop real partnerships with new companies and be sure that the expatriate community knows us. Improve the notoriety.
Tell me about the Altera Lingua teachers
We have a great team of wonderful qualified and experienced teachers! This link shows photos and descriptions about each of our teachers and we are really happy to work together.
What is your favorite product you offer and why?
We are very good at providing the learners with customized lessons because of specific needs; this is what we love doing. WE avoid big groups as everyone is unique and has specific needs.
What do your clients say about you?
So far so good! I really enjoy her teaching approach and I am learning something new on each French lesson... so mission accomplished. Katerina - JP Morgan
Jean-Claude is a fantastic teacher and I've really enjoyed my French lessons with him! Would recommend him. Altera Lingua is a great language training center! Charlotte (Permanent Mission of New-Zealand - Geneva)
I have really enjoyed the French classes this far, especially with Maud teaching. So, thank you for everything thus far. Kahill S.
I wanted to tell you how much everyone is enjoying the classes with you. I was just telling my boss what a success it is and what we have learnt so far... Thank you very much - you are a great teacher. Kylie T. (UK Mission)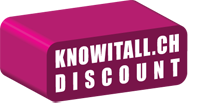 Altera Lingua are pleased to offer 10% off for our readers any block of 10 lessons (1 hour each), valid through June 2021. Just use the code ALKIAP10 when booking. NOTE: If you're already registered for any lesson at Altera Lingua, you cannot cancel your registration to use a the Know-it-all promotional code instead.
Altera Lingua Sàrl
7, chemin des Chalets
1279 Chavannes de Bogis
022 776 64 81
078 860 36 00
www.alteralingua.ch