Séverine Jourdain is the Head of Coaching at Nestlé Group. However, she has had many lives prior to Nestlé and perhaps it is her diverse background that has made her what she is today; authentic, passionate, non-judgmental and driven with a capital D! Séverine perceives coaching at Nestlé as a Business performance accelerator as well as an opportunity for individuals to progress and flourish. Indeed, Nestlé has been gradually building the awareness around coaching since many years through their "Every Day Coaching" program and more recently through the implementation of a structured global coaching network. Séverine unquestionably embodies this drive by Nestlé and in doing so she is having the time of her life!
I talked to her at the picturesque town of Vevey home to Nestlé HQ. I sincerely hope you enjoy the interview as much as I did!
Sunita
Sunita Sehmi: How did you get to where you are today?
Séverine Jourdain: I think there are some key words that spring to mind that helped me on my journey to where I am now…Vision, passion, enthusiasm but above all tenacity, as I truly believe that everything is possible. When you are authentically connected with yourself you know until where you can go. This is what happened to me!
I am moreover extremely grateful to everybody who helped me and who supported me both professionally and personally.
Sunita Sehmi: How did you get into Coaching?
Séverine Jourdain: From the very beginning I knew I had a real appetite to work with individuals. By pure chance, I started my career as an IT consultant for a prestigious consulting company. What interested me from the get go was the connection with customers, I appreciated this relationship above all. I then completely changed careers and became a professional actress. I did a range of work from TV, theatre and I even did some directing. I saw my move into acting as a true desire to test and learn more about myself…. and I did just that. Following on from this, I recognized my authentic connection was to be with people in a business environment and decided I wanted to become a professional coach.
So when I moved to Switzerland after few years of coaching experience, I joined Nestlé in a communication position encapsulating coaching in everything I did. The pull from the company for Coaching was huge and step by step, we felt the need to align the vision and coordinate the way we were embedding coaching into our day-to-day lives. Finally, I have been appointed as Head of Coaching to turn this vision into a reality.
Sunita: Describe a difficult challenge in your life and how you got over it?
Séverine Jourdain: I believe that once again tenacity is the key. I spent 10 years of my life trying for babies and over 10 years I was on IVF treatment. I had 12 treatments in total and two worked.
I really believe it was pure grit and determination that got me through this tough period. I had a clear vision and refused to see any obstacles even when I was suffering and complaining. I guess somehow that has been my life force; "Everything is possible...if you are truly convinced and ready to try long enough…". I do not underestimate that the journey is hard and painful but again, I really believe deep down that when you are authentically connected with yourself you are the single one to know until where you can go and when to stop.
Sunita: In your opinion why are people finding it hard to balance work and life?
Séverine Jourdain: Because for them life is work… When we talk about work life balance there is a judgment. The concept of "balance" sounds like work and life should be equal which triggers resistance and/or culpability. For me the question is not about balance, the question is about proportion. For some people, balance is 80/20%, for others it's not. The disparity occurs when the proportions are not aligned or not conscious.
Additionally, if your balance is 90/10%, what are you doing during that 10% that energizes you and equally what is draining you? What work life balance means to each person is different and you have to decide what it means to you.
At Nestlé we are conscious of the importance of work life balance. A happy employee equals a happy company and the result is happy customers! Once again, part of our coaching objective is equipping and supporting our employees to keep aligned and support them.
Sunita Sehmi: All the literature tells us to communicate with more compassion and more empathy but how can we practice that in the work place?
Séverine Jourdain: I believe it is about being real and aware. Once you know yourself, you have the ability to communicate effectively and consciously. I am passionate about neuroscience at the moment and I understand that it is a very important part of self-awareness. This is because we are not stand-alone brains, we are part of a community of minds, and when you recognize this you become more in tune with your communication. Empathy too is a very important element but empathy does not mean "saving someone" or "being soft and fluffy". It is possible to deliver tough messages directly, respectfully and with empathy as long as you are conscious and authentic.
Sunita Sehmi: Could you share some of your strategies that we could use to keep more balanced?
Séverine Jourdain: On top of the famous "know yourself", I would say find activities that energize you. For me what energizes me is coaching for someone else … to maintain your own right balance find the appropriate energizers that work for you.
Sunita Sehmi: What is the best piece of advice you were ever given?
Séverine Jourdain: "Observe yourself! Don't judge yourself." To be honest, I cannot remember who told me this but actually it is very powerful… There is no place for good or bad choices, it's your choice.
Sunita Sehmi: What's the next challenge for the coaching program at Nestle?
Séverine Jourdain: Our ambition is to fully integrate coaching into our company mindset. I believe to do this, we need to continue to cultivate our global coaching network and continue to leverage our fabulous pool of coaches. Furthermore, to be committed to equipping our leaders and our "coaching heroes" so they become the model for our future Leadership style.
Today, we are moving from Command & Control style to an Empower & Engage leadership style. Coaching is both the lever to make it happen and one of the core skills expected from our Leaders. Fundamentally, you acknowledge that the person in front of you has the potential to find the best solutions for his or herself. People know better than you about their job. Your role as a leader is to provide them with the right level of support to let them optimize their own performance…enabling them to clarify their own goals and become more self-aware. This demands a high level of trust and confidence… But it doesn't mean we expect from our Leaders to be in coaching mode all the time. Coaching can help them as well identify "when to use what" and which role they have to play in all situations.
Sunita Sehmi: What's next for you?
Séverine Jourdain: I want to continue to learn. I am very interested in the brain and neuroscience. Neuroscience is where psychology meets biology and the brain fascinates me.
I am always keen to develop my toolbox and to see how I can support people to be more effective.
"There is a direct correlation between personal and professional development"
Séverine Jourdain
Reference: Nestlé Global www.nestle.com
Bio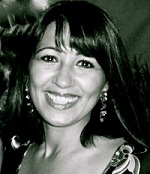 Sunita is an Executive Coach, Trainer and Consultant. She is of Indian origin and was born in London before moving to Geneva in 1992. She has a Psychology background (specialising in Occupational Psychology) and a Post Graduate in the Development and Training of Adults. She also completed a Masters in Ressources Humaines, Coaching et Gestion des Carrières at the University of Geneva.
During her 25 years experience Sunita's drive has always been to help people to do their best and hence led her to create Walk The Talk.
In her free time Sunita is a Mentor for the Branson Center of Entrepreneurship and a proud member of the School in The Cloud Team.