© Julien Lambert
Following the global success of Kiss & Cry's "nano-dances" in 2011, choreographer Michèle Anne de Mey and filmmaker Jaco Van Dormael have created a moment of pure poetry with their second creation, Cold Blood.
On show at the Théatre de Carouge from Tuesday, 9 January through to Saturday, 3 February, this unique show will be performed in English for one night only on Friday, 26 January 2018.
Described by the directors as "an ode to life at the intersection of different media – film, dance, music, and theatre", this show has a rare emotional power. It forces the audience to consider the fragility of life by exploring the instant just before the final breath "that transforms our existence, through a journey of extraordinary reach, infinite tenderness and exquisite nostalgia".
As the performance unfolds on stage, hands can be seen performing on miniature film sets. The audience watches as the film is simultaneously shot and projected on screen above the stage. The story, full of intelligence and reveries, unfolds in "an exquisite and diaphanous ballet" and the influence of Ravel, Schubert, David Bowie and Janis Joplin is clearly evident. You can see a selection of excerpts from Cold Blood at this link on YouTube: https://www.youtube.com/watch?v=uWxaqDX0gc4.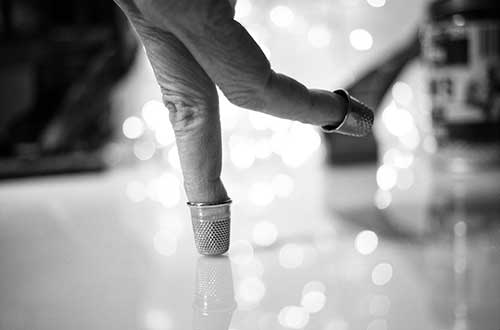 © Julien Lambert
For the English performance of the show, the text for the voiceover, written by Thomas Gunzig, is translated for the audience and opens with what proves to be a delicate and piercing experience: "You think that when you die, your life flashes before your eyes, but that's not what happens. Only one image remains, unexpected, after everything else has disappeared…For you it's the softness of skin, a vanilla-scented afternoon."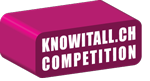 As a special New Year gift, the organizers of the show have offered our readers the chance to win a double ticket to the English performance of the show on Friday, 26 January 2018. To enter our competition just fill in this form and let us know the name of the choreographer for Cold Blood.
Only one entry per person and per email is allowed. The competition closes at midnight on Wednesday, 24 January 2018. The names of all those submitting correct answers will be placed into the digital hat and the winner's name drawn at random on Thursday, 25 January 2018. The winner will be notified by email and his/her name will be added to this article after the competition closes.

© Julien Lambert
Cold Blood
Tuesday 9 January to Saturday 3 February 2018
Performance in English Friday 26 January
Age 12 and over
Duration 1h15
Click here for more information and reservations.
Theátre de Carouge
Salle François-Simon
Rue Ancienne 39
Carouge
022 343 43 43
info(at)tcag.ch
www.tcag.ch
Congratulations to the competition winner: Olimpia Czarnecka!
Thanks to Olimpia for sending us a message after the show:
Thank you so much for an amazing experience which we had thanks to you. The spectacle is incredible! We've been invited into a dream - the most beautiful, polished and precise dream I've ever had. The combination of lights, shadows, mirrors, story-telling, good sense of humour, great music - and unbelievable artists and camera operators skills and precision gives unforgettable experience and is breathtaking. Unforgettable final kaleidoscope dance, Bolero with audience, pole dance, dance with shadow - all connected to death theme in a smart, humorous and accessible way. Again, thank you for great opportunity, it's been a great, great pleasure.