Following the huge success of its English shows last year, the Montreux Comedy Festival has again decided to host 3 more shows at this year's festival, which takes place between 4 and 10 December.
And, fortunately for knowitall.ch clients, the organizers have, once more, kindly offered us 6 double tickets for the English shows, which will run over 3 nights from 6 to 8 December.
For the first two English shows on 6 and 7 December, STAND UP AFRICA will see some of the finest comedians in Africa descending on the European shores of Montreux. Over the past couple of years, this premium comedy show has brought together the best comedians on the continent and has become a symbol of a united Africa in voice, expression and laughter. In its European debut, this unique show seeks to build on the incredible momentum that it has generated on the continent and hopes to start taking this message to the world. The show will consist of an all-star line-up, including African comedy giants, Loyiso Gola, Kagiso Lediga, Stuart Taylor, David Kibuuka and Joseph Opio - an incredibly talented troupe of comedians.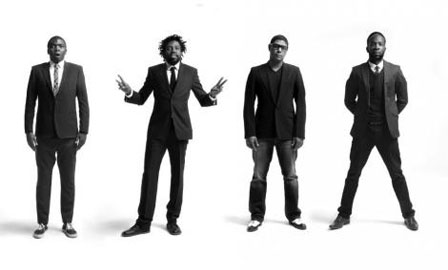 At the last English show, taking place on 8 December, 5 finalists will compete in the Montreux Comedy Contest Final. This will be a rare opportunity to see some of the best English-speaking stand-up comedians perform together on one evening, providing yet another great line-up of original comedy acts!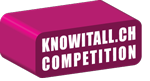 Thanks to the organizers, knowitall.ch is able to offer our readers the chance to win one of two double tickets that have been donated for each of the English shows at this year's Montreux Comedy Festival. Just fill in our competition form, and let us know the name of the English show, which will take place on 6 and 7 December at the festival. Don't forget to let us know which night you would like to attend when filling in the form. Just one entry per person allowed. The names of all those with the correct answer will be placed in the digital hat, for each night chosen, and drawn at random on Sunday, 1 December. Winners will be notified by email, and their names published at the end of this article.
Montreux Comedy Festival
Montreux Convention and Music Centre (2m2c)
Grand'Rue 95
1820 Montreux
www.montreuxcomedy.ch
4 - 10 December, 2013
Click here to view the flyer for the English Comedy Shows
6 December, 20h00: Stand Up Africa
7 December, 20h00: Stand Up Africa
8 December, 18h30: Montreux Comedy Contest Final
Congratulations to our lucky winners:
Yvette Evers
Jane Shah - donated to next winner Ilja Feldstein
Melitta Campbell
Donna Latin
Ward Rinehart
Steve Long