Below you will find a list of useful links to cinema websites in the region:
Enter Les Cinémas Capitole's weekly draw to win free tickets to their Tuesday Movies English films throughout June (see below)
Following the recent installation of digital projectors at Les Cinémas Capitole in Nyon, it will now be possible to view yet more English movies at this popular local cinema.
Under the programme heading, Tuesday Movies, the cinema will now show on every Tuesday evening an English-speaking film that has not been shown at the cinema in Nyon before. To introduce the new initiative to the local community, and to encourage more new customers to try out its cinemas, the programming team is offering knowitall.ch clients the opportunity to win one of 10 free tickets being offered to us for each of its four Tuesday Movies running throughout the month of June.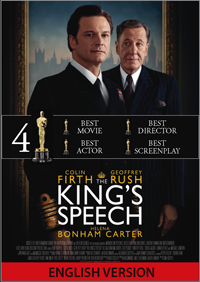 Recently reopened under new management, the Cinéma Capitole in Nyon has now started offering a more extensive selection of English films, in addition to its popular array of French-language films.
Conveniently located just a few minutes walk from Nyon station, and with easy parking nearby at the Place Perdtemps, the newly launched cinema is expected to draw an increasing number of visitors from the local expat community.
The cinema will offer four programs per day of which one will always be in English. Explaining his decision to offer more English movies, Program Manager, Jean-Pierre Grey says, "We realize this is a big commitment to make for a relatively small cinema with just two auditoriums. However, English speakers represent such a large part of this community and it is important that we satisfy their needs as well."
Describing his future plans, Jean-Pierre adds, "We have a number of ideas to improve not just the number of English-speaking films we present, but the way we present them too. Just one of the options we are looking at is the possibility of launching an English film club, showing restored Hollywood Classic Films. This will be possible as soon as we have completed our plans to install HD (as well as 3D) technology in the near future."
The cinema is currently showing the Oscar-winning "Kings Speech" in English, which has been a huge success playing to large audiences every day. Anyone who has not yet seen the film should head on down to the cinema now as it is playing for one more week only!
If, however, you fancy watching something with a little more action, the equally popular, and award-winning film, "The Fighter" will also feature in this week's English program. Winning Oscars for both the best supporting actor and actress, this is another film not to be missed!
Cinéma Capitole - Nyon is now owned by Premium Entertainment Geneva, which also runs the Astor Film Lounge in Geneva, another new cinema with a difference, which we
recently mentioned
on knowitall.ch. Look out for future programs at both these cinemas by clicking
here
for Vaud cinemas and
here
for Geneva cinemas.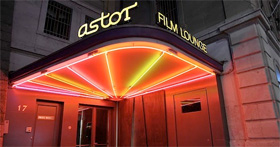 A new cinema has opened in Geneva, which adds a touch of class to your usual cinema experience.
The Astor Film Lounge offers valet parking to its customers, a welcome cocktail with appetizers, a cloakroom to offload unwanted coats, and comfortable leather seating with adjustable backs – not to mention state-of-the art film projection.
Apart from film previews, animated short films and original Swiss movies, there will be no advertising or intervals during each show - so you can sit back and enjoy the full cinema experience without any distractions.
The cinema also runs a number of theme evenings and will present opera, ballet and theater plays broadcasted in high definition from all over the world.
In addition to the main cinema, there is also a bar where you can enjoy vintage wines, a wide variety of alcoholic and non-alcoholic cocktails, or champagne, all served with an interesting range of delicious aperitifs. The bar is also open to guests outside the normal film projection hours.
Private parties can be arranged at the cinema – the bar as well as the cinema are reserved entirely for the client, and decorated as required. The cinema is equipped to present any film of your choice.
For further information:
ASTOR FILM LOUNGE
17, rue de la Corraterie
1204 Genève
Phone : 022 566 11 00
Fax : 022 566 84 57
Email :
This email address is being protected from spambots. You need JavaScript enabled to view it.
Website:
www.astor-filmlounge.ch
Opening hours: 30 minutes before the first showing
Closing hours: Mon-Tue-Wed-Sun. at 12pm, Thur-Fri-Sat. at 2am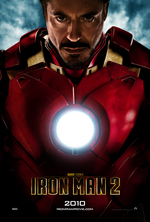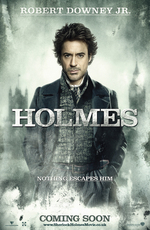 OrangeCinema (Cinélac) has returned to Port-Noir on the Geneva lakeside, and will remain throughout the Summer until 22 August.
Each might there will be a different film showing, starting at 21.45 at the beginning of the season, and beginning earlier at 21.15 at the end of the season. There will be four Special Themed Nights throughout the Summer including:
28 July - UNICEF Night - Desert Flower (Original version)
3 August - Ladies Night - Sex and the City 2 (French version)
5 August - Family Night - Dragons (French version)
17 August - Orange Night - Surprise film
There are a number of films showing in their Original version and a selection of "Avant-Premières". A Serious Man, Dear John, Precious, The Ghost Writer, Invictus, In the Air, Letters to Juliet, Desert Flower, and Law Abiding Citizen are a sample of those films showing in English throughout July.
According to the OrangeCinema website, every Tuesday, Orange Mobile subscribers will also benefit from the option of purchasing 2 tickets for the price of one. Visit the website for further information: http://www.orangecinema.ch/fr/ge_cineday.php
For more details on OrangeCinema, the full programme of films, how to purchase tickets and access the cinema, visit the website: http://www.orangecinema.ch/fr/ge_index.php
For those of you looking for a quiet time at the cinema with your children over Christmas, then why not try out Alvin and the Chipmunks! It's viewing for the first time at the Pathe Balexert in Geneva on 23rd December! Find out what happens to Alvin and his friends when the tree where they live is chopped down and sold to a record company to decorate their offices at Christmas ....