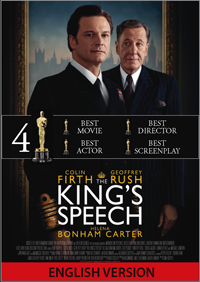 Recently reopened under new management, the Cinéma Capitole in Nyon has now started offering a more extensive selection of English films, in addition to its popular array of French-language films.
Conveniently located just a few minutes walk from Nyon station, and with easy parking nearby at the Place Perdtemps, the newly launched cinema is expected to draw an increasing number of visitors from the local expat community.
The cinema will offer four programs per day of which one will always be in English. Explaining his decision to offer more English movies, Program Manager, Jean-Pierre Grey says, "We realize this is a big commitment to make for a relatively small cinema with just two auditoriums. However, English speakers represent such a large part of this community and it is important that we satisfy their needs as well."
Describing his future plans, Jean-Pierre adds, "We have a number of ideas to improve not just the number of English-speaking films we present, but the way we present them too. Just one of the options we are looking at is the possibility of launching an English film club, showing restored Hollywood Classic Films. This will be possible as soon as we have completed our plans to install HD (as well as 3D) technology in the near future."
The cinema is currently showing the Oscar-winning "Kings Speech" in English, which has been a huge success playing to large audiences every day. Anyone who has not yet seen the film should head on down to the cinema now as it is playing for one more week only!
If, however, you fancy watching something with a little more action, the equally popular, and award-winning film, "The Fighter" will also feature in this week's English program. Winning Oscars for both the best supporting actor and actress, this is another film not to be missed!
Cinéma Capitole - Nyon is now owned by Premium Entertainment Geneva, which also runs the Astor Film Lounge in Geneva, another new cinema with a difference, which we
recently mentioned
on knowitall.ch. Look out for future programs at both these cinemas by clicking
here
for Vaud cinemas and
here
for Geneva cinemas.