Ciné17 offers 10 double tickets to see FROZEN 3D from 4 December, 2013
When Ciné17 first offered us 10 double tickets for our clients to see the latest animated fairy tale from Disney, we were obviously extremely grateful. However, we didn't immediately appreciate how lucky we were until we started reading the blurb they sent us!
Not only is FROZEN being projected in amazing 3D, but it is the first Disney movie to be shown in widescreen CinemaScope format since Sleeping Beauty – and Ciné17 is the only cinema in Geneva to be fitted with a screen that allows non-truncated pictures to be displayed in their original ration of 2.40:1. So if you want to enjoy the full glory of Disney's latest animated extravaganza, then Ciné17 is really THE place to go and see it!
Based on Hans Christian Andersen's fairy tale, The Snow Queen, FROZEN is packed with lots of contemporary attitudes and female empowerment touches that will appeal to both little girls and their moms. Energetic and funny, this musical animation is the first of its kind to warn of global cooling rather than warming, and includes some great vocal performances from stars such as Kristen Bell and Idina Menzel.
The story is essentially the tale of two sisters, Elsa and Anna, who are raised in an enormous castle, but then lose their parents to a shipwreck. Forced to take the throne in her late teens, Elsa is aware that she possesses "dark powers", but removes the gloves that normally keep them in check during her coronation, with inevitable consequences…..
To find out what happens next, then bring your children to see what is sure to be one of the most successful, animated blockbusters this year. FROZEN will start showing at Ciné17 from 4 December, every day in the early afternoon, as well as matinees on Sundays during the Christmas and New Year period.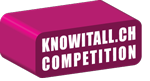 To give yourself a chance of winning one of the ten double tickets being offered by Ciné17, just fill in our competition form and let us know on which famous fairy tale FROZEN is based. Each double ticket is valid for one adult and one child up to the age of 18, and only one entry per person is allowed. The competition closes at midnight on Sunday, 1 December, 2013, after which the names of all those providing the correct answer will be placed into the digital hat. Winners will be notified by email shortly afterwards, and will be invited to attend any of the FROZEN performances being screened at Ciné17 from 4 December, 2013, subject to availability of spaces. Winners names will also be posted at the end of this article.
Ciné 17
17, rue de la Corraterie
1204 Genève
022 312 17 17
www.cine17.ch
Performance times for FROZEN 3D at Ciné 17 (all shows will be in English with a new short by Disney as a pre-feature presentation):
4 - 10 December, 2013: everyday at 14h30
11 - 20 December, 2013: everyday at 13h with additional matinée at 11h on Saturday, 14 December and Sunday, 15 December, 2013
21 December - 5 January, 2013: everyday at 11h and 13h
Prices are Fr. 15.- for youngsters, students and elderly people as well as CINE 17 FIDELITY CARD owners, Fr. 20.- for adults (no extra charge for 3D); fancy glasses (also for kids) by Polaroid and clips for people wearing glasses will be available for sale (the perfect Xmas gift) while standard 3D glasses (either from MasterImage, RealD or DepthQ) are all compatible for a perfect 3D widescreen presentation at Ciné 17 (people should bring along their own glasses if they don't want to purchase a new pair).
Congratulations to the following people, who won a double ticket to see FROZEN at Ciné 17!
Zuzana Hevler
Hye Seung Lee
Melanie Goodman
Una Nally
Maria Lavelle-Munt
Mohira Kurbanova
Russell Mackie
Heidi Issa
Elaine Chapman
Roberto Giovannini