In response to our request for more suitable films in English for our kids, Ciné17 in Geneva is offering lots of free tickets for knowitall.ch clients to go and see English-language films at their cinema!
Unable to source the original version of PLANES for us (following Disney's decision to allow only French- and German-dubbed versions of the film to be shown in Switzerland), the Ciné 17 management team have kindly offered to give us 10 double tickets to see the return performance of DESPICABLE ME 2, one of the most successful animated feature films to be screened in 2013. In this popular sequel to DESPICABLE ME, the former villain, Gru, is trying to earn an honest living making jam, but is recruited by the Anti-Villain League to help deal with a powerful new super criminal.
The film is currently showing in English, in 3D, at 2.15pm on Saturdays, and 10.30am and 2.15pm on Sundays, and will be extended to matinées only on Saturdays and Sundays between 16 November and 1 December, 2013, at 10.30 am. This is a unique chance to catch this excellent film on the big screen, or see it again, before it is withdrawn from theatrical distribution. Read our article to find out more about Ciné 17, undoubtedly one of the plushest cinemas in Geneva and which reopened just a few months ago, following a major refurbishment.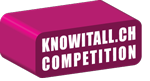 Ciné 17 are offering us 10 double tickets to see the weekend matinée performances of DESPICABLE ME 2, starting on 16 November, 2013. Each double ticket will be valid for one adult and one child up to the age of 18. To apply for one of these tickets, just fill in our competition form and let us know who is recruited by the Anti-Villain League to deal with a new criminal in town. Only one entry per person is allowed. The competition closes at midnight on Thursday, 14 November, 2013, after which the names of all those providing the correct answer will be placed into the digital hat. Winners will be notified by email shortly afterwards and will be able to attend any of the DESPICABLE ME 2 weekend matinée performances being shown between 16 November and 1 December, 2013, subject to availability of spaces.
We'll be running another competition towards the end of the month, offering yet more tickets to see Disney's latest new film, FROZEN, a fairy tale musical that is sure to capture the imagination of all children in the run up to Christmas! Once again, we'd like to thank Ciné 17 for their generosity in providing not just our knowitall.ch clients, but the entire English-speaking community, such a wonderful opportunity to watch high quality movies in their original English versions.
Ciné 17
Corraterie
1204 Geneva
022 312 17 17
www.cine17.ch
DESPICABLE ME 2: Saturday, 9 November at 2.15pm, Sunday, 10 November at 10.30am and 2.15 pm; then every Saturday and Sunday at 10.30 am from 16 November to 1 December, 2013; amazing 3D by DepthQ with suitable glasses provided is offered at no extra charge: standard price CHF 20.- / reduced price CHF 15.- (concessions valid everyday for each performance).
Congratulations to the following people, who each won a double ticket!
Lyndsay S
Penny F
Manjula T
Genoveva N
Aileen Marla B
Etienne S
Taylor A
Tracie W
Sayjel P
Monica M
Here is what Tracie wrote to us after using her ticket:
"Thank you so much for our tickets to see Despicable Me 2 at Ciné 17 in Geneva. My daughter and I thoroughly enjoyed this morning's performance and I was greatly surprised by the cinema itself and shall be returning again soon. Many thanks!"