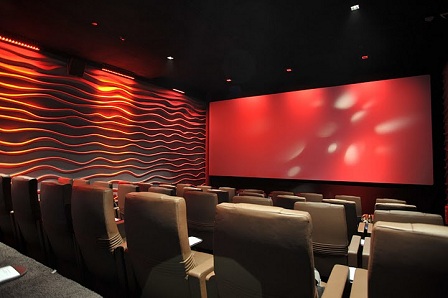 A new luxury cinema will re-open in the center of Geneva this month.
Located on the premises of the former Astor Filmlounge, the new Ciné 17 will open to the public on Thursday, 16 May 2013. Having been refurbished following an unexpected flood, the cinema is now under new management, but will retain many of the luxurious features of the former cinema.
Visitors to the 81-seated cinema can expect to enjoy the same comfortable leather chairs with adjustable backs, each with their own side table for placing drinks. A wide range of alcoholic and non-alcoholic cocktails can be ordered from the cinema bar, along with a refined selection of hot and cold snacks.
The new cinema will re-open its doors for the first time since February 2012 with a screening of "The Great Gatsby", starring Leonardo di Caprio and directed by Baz Luhrmann. This movie will also be shown at the same time on the opening night of the Filmfestival in Cannes. At Ciné 17, it will be shown in English only (with French subtitles), in both 2D and 3D versions.
Given that the first film to be screened at the cinema will be in English, clients can expect many more films to be screened at Ciné 17 in their original version. Programme director, Jean-Pierre Grey told knowitall.ch, "Foreign-language films will always be shown in their original version (mainly English). We plan to show French productions around noon every day under the name CINÉ 17 LUNCH, and there will be midnight shows on Fridays and Saturday nights as CINÉ 17 NIGHT. The cinema will be staffed with fluent, English-speakers."
To celebrate this special occasion, Ciné 17 have kindly offered knowitall.ch clients the opportunity to win one of three sets of double tickets, available for the first public performance of The Great Gatsby on Thursday, 16 May at 20h45 in 3D. To enter the competition, fill in this form and let us know which language the film will be screened in at this performance. The competition closes at midnight on Friday 10 May, 2013. The winners will be notified by email on Monday, 13 May, 2013.
Ciné 17
17, rue de la Corraterie
1204 Genève
www.cine17.ch
This email address is being protected from spambots. You need JavaScript enabled to view it.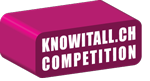 Click here to enter our competition to win one of three sets of double tickets to view "The Great Gatsby" in English (3D), on 16 May 2013, at 20h45.