By Denise Nickerson, Educational Consultant
Are you a parent of a teenager or a high school student? Do you find the thought of applying to universities stressful? It shouldn't be! It can be an exciting and fun experience for your whole family. If you are an international person, knowing how to begin the process is the key. How do you create a reasonable list of universities from literally thousands of global choices? What are the first steps? Some families decide on a country first, others let ambition guide them. I suggest a long first list, including many options that can be investigated - if you have the luxury of time. This info-graphic is designed to help you narrow down your choices without limiting yourself. You will find some tips about circumstantial parameters that ultimately make the choice easier. Enjoy, and give me a call if you'd like more guidance on the way to the right choice for you.
Click on the image if you would like to see a larger version.
Bio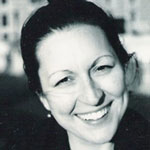 Denise Nickerson, co-author of Know-it-all passport's Education Guide Switzerland is American and French. She is a Fulbright scholar with a Teacher's Certification and a Master's Degree in Education. She has been a speaker in over 300 international schools in 30 different countries. She works as a speaker, writer, college and university counselor, and educational consultant working with families around the world, as well as providing training and development for educators in schools and universities. International education is her passion!