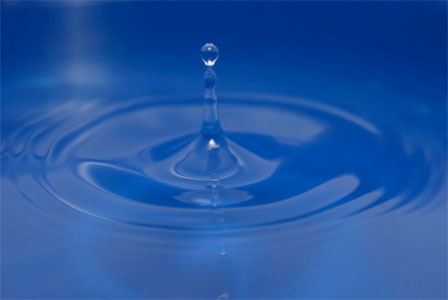 Photo: stesciuba
As always, with any New Year coming, we all feel compelled to make resolutions, comforting ourselves in the fact that we are indeed going to break those unhealthy habits, reform our lives, (at least for some time:-), in order to transform ourselves in the hope for a better future… Constantly looking behind us to see where we went wrong and then looking ahead to see how we can make it right and in all of this we seem to not be focusing on the present….
I, for one, can honestly say that I was never one for resolutions, as I knew my will power would only let me commit to fulfilling my intended objectives for a month or two…. and certainly not a whole year…. Then this Christmas I stumbled across a book called "One-Minute Mindfulness: 50 Simple Ways to Find Peace, Clarity and New Possibilities in a Stressed-Out World" by Donald Altman, and I realized this perhaps is where the key to change really lies.
For many, mindfulness is described as a state of active, open attention on the present. When one is mindful, one observes their thoughts and feelings from a distance, without judging them good or bad. Instead of letting life pass one by, mindfulness means living in the moment and awakening to experience. Ancient mindfulness training teaches how to be in the present moment. In other words, it teaches you to feel the inherent wholeness of your being here and now. Mindfulness brings mind and body into harmony; it gives you the strength and skills necessary to accept this moment for what it is. Most importantly, by seeing the truth, you can have the courage to show up for your life.
Such a simple a thing, mindfulness, yet so essential to a joyful life and the full presence of heart and mind. Altman goes further and states that mindfulness is very much about experiencing the present moment, not living in the past or the future. Mindfulness is in his eyes is:
1) Awareness and paying attention to the physical body, sensations, emotions, perceptions, opinions, and thoughts as they are occurring—instant-to-instant.
2) Observing moment-to-moment experiences in a non-judgmental and non-blaming way.
3) Being fully conscious, intentional, and aware of your choices.
4) Getting involved in the process of things rather than focusing on the outcome.
5) A state of being open not closed to other points of view.
I leave you with this wonderful quote from Alice Morse Earle …."The clock is running. Make the most of today. Time waits for no man. Yesterday is history. Tomorrow is a mystery. Today is a gift. That's why it is called the present."
Best wishes always,
Sunita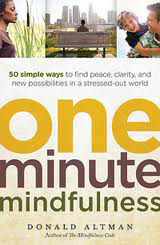 Ref: One-Minute Mindfulness: 50 Simple Ways to Find Peace, Clarity and New Possibilities in a Stressed-Out World By Donald Altman, http://www.mindfulpractices.com
Bio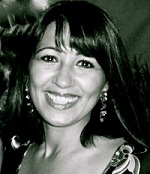 Sunita Sehmi was born in London and is of Indian origin. She has a Psychology degree and a Post Grad in the Development and Training for Adults from the University of Surrey.
She began her career in the recruitment industry where she worked in Executive Finance Recruitment in the city of London. Upon her arrival in Geneva, she completed the advanced level Cambridge University training certificate (CELTA) and thus began a career in teaching, training and development. She has taught English and Communication skills both in companies and in educational institutions for over twenty years. She is now the founder of Walk The Talk. www.walkthetalk.ch
Sunita lives Geneva with her husband and their two boys. She is currently studying towards a Masters in Career Management and Coaching at the University of Geneva, Lausanne, Neuchatel and Fribourg.