Last minute shopping rush, office parties, wrapping up gifts as well as financial year. Yep, you have guessed it… this month's blog is dedicated to the festive period, how to be serene instead of being mean and how to be calmer to avoid all the drama.
However the words of wisdom below are not mine but come from a talented ensemble of people from varying backgrounds and professions. They have taken time out of their busy schedule to give their wonderful advice on what's worked for them during the holiday season.
So enjoy this last installment from Walk The Talk for 2013 and please let me take this opportunity to wish you all peace and joy this holiday Season and a New Year of health and happiness and Prosperity
Sunita xx
"Know your limits whether it's in your personal or professional life, Resist accepting further obligations or taking on more than you can handle, as this is a guaranteed formula for stress. We forget that we are in control and Christmas is no exception!"
Mental Health Professional, Melbourne Australia
"Try using a different part of your brain to shake things up. Have a go at something artistic or musical, do a crossword or puzzle. Or better still get in the kitchen and do a bit of cooking, try a new recipe! There is nothing more gratifying and relaxing than creating a dish to then share with family and loved ones."
Beauty Therapist, Nairobi, Kenya
"When you're surfing and there is a big wave coming your way, you can either catch and ride it or be overwhelmed by it. Rise above your problems and ride them to victory rather than letting them drown you."
Rosy Varma, Executive Officer, UK
"Above anything else, the time of Christmas is supposed to be about sharing moments with your beloved family and friends. It is ought to be a good moment, for yourself and those around you. Two or three days before the big day, I reward myself with a massage or a yoga session. After my fair share of relaxation, I take my time to do my "To do" list. I might have forgotten a thing or two... But, is it really that much of a big deal?"
Sophie Vez, Digital Marketing & Communication Specialist, France
"My personal remedy for switching off from work this Christmas is a walk outside to clear your head, particularly if you can encourage family or friends to come with you. But…. exclude work from the all topics of conversation and get a bit of perspective from nature and it's simplistic and understated loveliness."
Rodica Rosu, SR Communication & Culture, Vevey, www.sr-communication.com
"Putting your pajamas' on and your feet up in front of a roaring fire and music playing softly will help you forget any stress your feeling. Taking time out for yourself to forget anything on your 'to do' list for an hour or two will leave you feeling rejuvenated and ready to tackle that list."
Sian Taylor, Intercultural Programme Specialist, London
"Know When to Stop …Decide when you will stop your Christmas preparations and start to relax and enjoy the holiday. Work towards and try to stick to this goal, even if it is in the late afternoon on Christmas Eve. Remember that Christmas is your holiday too!"
Monica Kremer, Associate Director Marketing & Communications, EMEIA Tax, Geneva
"This Christmas, I encourage you to be who you really are rather than default into the person you are expected to be. Be the person you sleep with at night and the one you wake up to. Be that person and let your family be inspired by your very presence of mind. I encourage you to find your authentic voice and wear it, this Christmas.''
Ravneet Vohra, San Francisco www.ravneetvohra.com ''wear your voice''
"This Christmas why not choose to switch your electronics off a few hours each day and give yourself some down time? Unless your business explicitly demands that you are on call 24/7, there's nothing that can't wait until the morning."
General Manager Food and Beverages, Mumbai
"The best Stressmass remedy I know of is to come home after a hard day and light candles and then look at the flames dancing in the twilight: it's magic! It makes you forget the maddening shopping crowd out there. So burn the candle in tranquillity and enjoy it!"
Alessandra Vellucci Chief, Press and External Relations Section, United Nations
"When things do not go the way you'd like them to, or the way you had carefully planned them, rather than reacting impulsively with more stress, take a break and see it as an opportunity to rewind, contemplate and enjoy the moment to create a whole new fulfilling experience."
Ariane Ducour, Proud mum of three, Versoix
Bio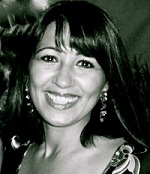 Sunita has a passion for helping individuals, teams and companies to maximize their potential. With over 20 years experience both in the UK & Switzerland, she created Walk The Talk, with the sole aim, to help professionals improve their Business Communication Skills. She is of Indian origin but was born and raised in Britain before she moved to Geneva in 1991. She has a Psychology background, (specializing in Occupational Psychology) and a Post Graduate in the Development and Training of Adults from the University of Surrey. Furthermore, she recently completed a Masters of Advanced Studies in "Gestion des RH et des Carrières," (Specialising in Career Management and Coaching), at the Universities of Geneva, Lausanne, Neuchatel & Fribourg.
Having successfully worked and operated in different cultures and languages, Sunita's strength lies in her ability to totally empathize with her clients and help them to perform their best.