Image courtesy of Master isolated images / freedigitalphotos.net
A few weeks ago I ordered some food from a newly-opened catering company. I went to pick up the food but when I got the food home I was very disappointed with quality…However, I did not think to give them any feedback, rather I decided not to use their services again….
The next day I received an email asking me what I thought of the food and if I liked it. Well I was so grateful to be given an opportunity to voice my opinion and that I did…. Unfortunately, I was met with a very defensive reply and it was only when I retorted that I was simply replying to their request for feedback that calm was restored….and that got me thinking. How can we give constructive criticism?
No doubt, giving criticism is a difficult thing to do and yet without criticism how can we develop, improve and avoid making the same mistakes again and again? I have worked with several people who have been on the receiving end of criticism and have felt only the personal hurt that criticism has brought and not the global message…So how can we make sure that when we give criticism it is productive?
When discussing criticism it's important to remember the same rules apply when giving and receiving criticism:
Take the emotion out of the equation.


Don't make it personal i.e. do not criticise the person but rather their behaviour.


Be careful to express criticism as an approachable proposition and not as something that is meant to disparage.


On no occasion criticise someone when you are angry! Lack of self-control creates defiance.


Choose your moments.


Be sure to conclude with some encouraging words. The person should leave with the feeling that they have the will to do better and have the knowledge that they can.
I will leave you with a wonderful quote that kind of sums up my blog entry.
"Criticism, like rain, should be gentle enough to nourish a man's growth without destroying his roots."
Frank A. Clark
Ref: Constructing Effective Criticism: How to Give, Receive, and Seek Productive and Constructive Criticism in Our Lives. Randy Garner PhD
Bio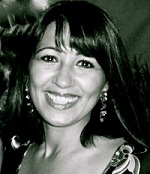 Sunita Sehmi was born in London and is of Indian origin. She has a Psychology degree and a Post Grad in the Development and Training for Adults from the University of Surrey.
She began her career in the recruitment industry where she worked in Executive Finance Recruitment in the city of London. Upon her arrival in Geneva, she completed the advanced level Cambridge University training certificate (CELTA) and thus began a career in teaching, training and development. She has taught English and Communication skills both in companies and in educational institutions for over twenty years. She is now the founder of Walk The Talk. www.walkthetalk.ch
Sunita lives in Geneva with her husband and their two boys. She has a Masters from the University of Geneva, Lausanne, Neuchatel and Fribourg, specializing in Career Management and Coaching.