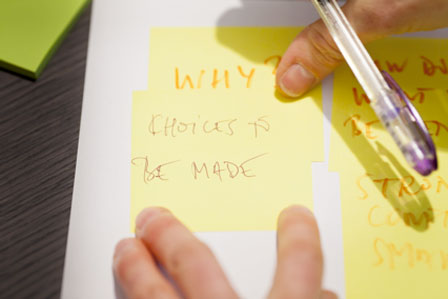 Article by Carolina Rodriguez Barros, www.daretoglow.com
At the Intentional Transformation workshop last Saturday, two participants agreed that competition inspires them to be creative at work and motivates them to perform better.
'I disagree with it', I said.
Too often you hear that competition is a tool to bring out the best in yourself, your business or people in general. Yes, you can do it faster, you can work harder, dress nicer, be slimmer, or fight more ferociously for what you want.
The problem with that approach is that you believe someone is right behind your back or there is a record to be broken. This approach comes from scarcity. The risk is that you will lose yourself in the process. You will give yourself permission to not set your own path, to invent your own method, to find a new way. When you see competition around yourself, you are letting 'them' decide what's going to happen next, what needs to be done, and you will be just trying to get (or stay) in front.
You will be giving away your power.
Becoming the best at what you can be is more difficult. It requires courage and leads to insight and fulfillment.
Bio
Carolina Rodriguez Barros is the founder and director of Dare to Glow S.A. She thinks of herself as a Glowing Master because of her expertise in transforming women's lives, focusing on the development of an authentic, feminine body, identity, and style for sustained personal and professional growth.
Carolina began her career working in marketing and communications in South America and Southeast Asia. She began a long personal journey in 2007, ready to transform herself inside-out and turn her life upside-down. She searched for solutions everywhere: from Shinto Shamanism and Reiki with a Private Master, to Quantum Medicine, Body Awareness and Personal Image.
She founded Dare to Glow in 2009 and now devotes her time to guiding dynamic women from all walks of life, helping them tap into their inner source of power and express it in the world. To complement her clients needs, Carolina collaborates with a selected team of professionals in different fields. 'Transformation is a ripple effect, once you start, you want to keep going', she says.
Check out her blog on knowitall.ch in our Careers section, under Women's Careers.