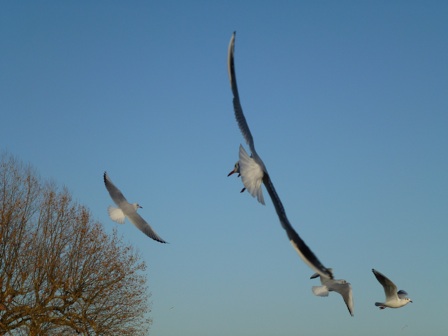 Article by Carolina Rodriguez Barros, www.daretoglow.com
2011 has been a year of changes for many of us. I am so grateful of having worked with amazing women who got married, accepted promotions at work, decided with courage a career change — and many other life-changing decisions .
It is very rewarding to see how many people are following the call to be more of who they used to be. How was the year 2011 for you?
Did you lose your job? Has a loving relationship come to an end? Has a long-lasting friendship ended all of a sudden? You can spend a long time wondering why this has happened. You could also chose to look back from a different place. I want to share with you ancient wisdom about this time of the year, and how to make resolutions that bring growth and positive change.
Enjoying the dark
I is a very special time of the year where we take time to think about what happened and make resolutions for the new year. But, from what place do you take resolutions?
Ancient wisdom reminds us that Winter Solstice (this year the 21 December in the northern hemisphere) is the longest night of the year. It is in the dark that we will find light once again. This date varies from year to year, dependent upon the elliptical path of the Earth around our Sun.
Throughout the ancient cultures of the northern world the Winter Solstice is recognized as a powerful time, a time that commands the respect of acknowledgment and celebration. The practice would bring light (insights) over the darkness.
It is a journey out of darkness, bringing forth a time of forgiveness and of unburdening yourselves; and finally a time for gratitude and gifting. The practice ask us to prepare ourselves to receive the new in our lives.
The Learner and The Master
From what place do you look back? From what place do you take resolutions?
The practice reminds us that there should be no sense of guilt or shame. If you didn't accomplish or didn't do what you said you were going to do, do not criticize. ??You are asked to look back with the curiosity and humility of the learner, and with the knowledge and experience of the master. You are asked to remember that you are both, the learner and the master of your own life. It is about learning from what happened and decide whether you are going to change it to make it better, or leave it behind.
Preparing for the New
Stop turning on your emotional television to watch again and again the episodes where you suffered: that is only poisoning you.
Nothing is more dangerous than not accepting a situation. In these days of darkness, you are asked to revise, learn and let go of what didn't serve you to become a better, wiser and more confident person.
Everything in this visible world is a manifestation of the invisible world. As I always say, the inside reflects in the outside. Getting rid of certain memories (and things in general !) also means making some room for other memories to take their place.
The practice says that this time of celebration is to be grateful for all what has been positive. These events nourish your self-confidence. Without forgetting to thank all the lessons learned, now that you have the insights and the awareness.
It's about closing a Cycle
Moving from one cycle to the next one means that there will be a period of transition where adjustments need to be made. The practice reminds us to look into nature and notice the grace of its cycles and transitions : do not be afraid to change.
Close your cycle. Not because of pride, incapacity or arrogance, but simply because that no longer fits your life.
Shut the door, change the record, clean the house, shake off the dust, donate things.
Be ready to receive the new.
If you could stop being who you were, what would your life be like with the new you ?
HAPPY NEW YEAR!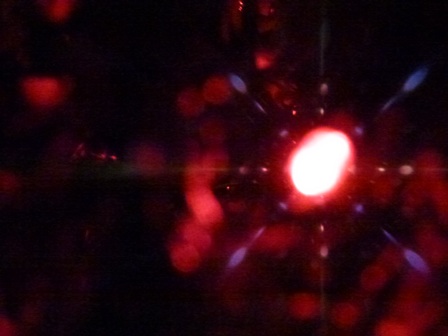 pst!
Think about it: every January 1, everyone wakes up with the best intentions of improving themselves and living a better life. If the resolutions were made from a place where a tiny bit of frustration or resentment existed, or if they were commanded by the ego (which will focus on material accomplishments), these resolutions will fade away by mid-February.
Resolutions that last are made with the heart. From a place of kindness and understanding.
**********************
Bio
Carolina Rodriguez Barros is the founder and director of Dare to Glow S.A. She thinks of herself as a Glowing Master because of her expertise in transforming women's lives, focusing on the development of an authentic, feminine body, identity, and style for sustained personal and professional growth.
Carolina began her career working in marketing and communications in South America and Southeast Asia. She began a long personal journey in 2007, ready to transform herself inside-out and turn her life upside-down. She searched for solutions everywhere: from Shinto Shamanism and Reiki with a Private Master, to Quantum Medicine, Body Awareness and Personal Image.
She founded Dare to Glow in 2009 and now devotes her time to guiding dynamic women from all walks of life, helping them tap into their inner source of power and express it in the world. To complement her clients needs, Carolina collaborates with a selected team of professionals in different fields. 'Transformation is a ripple effect, once you start, you want to keep going', she says.
Check out her new blog on knowitall.ch in our Careers section, under Women's Careers.