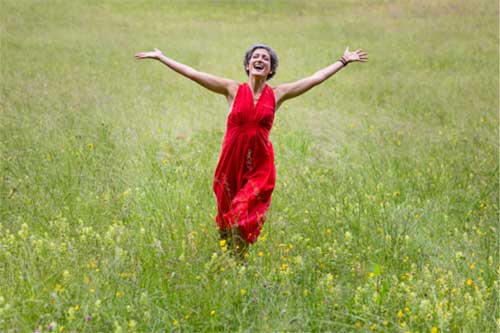 By Carolina Rodriguez Barros, www.daretoglow.com
We all have moments in our life when we feel unauthentic or stuck.
Many women come to me at a time when they are feeing disconnected from themselves and can no longer remember their Dream. They are lost inside their own thoughts of who they "think" they should be, who they "think" they are, and how they "truly" want to be.
"I am not being myself." "I do not feel authentic."
Can you relate ?
And here is the thing : there is no way to not being authentic. You are always being who you think you are. The way you show up at any given moment is based on how you are thinking and feeling.
To me, being authentic is 100% related to being aligned in mind-body and heart and acting from a place of integrity every day : showing up based on your values and what is truly important to you. Not compromising and endlessly adapting to external circumstances and people.
On the other hand, you don't always need to know your dream or your purpose. You only need to be able to open the space to allow your Soul and Heart to be guided you through life. From one moment to another, from one stage to another.
I believe there is a dream that has chosen you to be born into this world through you, because you are the only one that can express it in the way it wants to be expressed. The manifestation of that dream is what I call the GLOW - that magnificent inner light that is unique to you. Your effortless radiance : this light is who you truly are.
So both feeling authentic and living your dream are intimately related.
There is a key word there. Intimately.
Intimately embodying your essence to go beyond concepts and knowledge about yourself, relationships, career and love. Being so intimate with yourself that your choices are based on your feelings, emotions and sensations : your Soul and Heart are pulsating right here, in your flesh and bones. Not in some "higher realm".
I'd love to guide you through a simple ritual that helps you to feel authentic and cultivate clarity for heart centred choices.
This ritual is part of the free 9-day mini course where you are guided through very simple practices to reconnect with your feminine soul. And eventually, over time and practice, you start opening up to your dream again.
And it is your dream that pulls you forward. You don't need to push yourself out of where you are today. That's exhausting and ultimately not sustainable.
I call this path the Journey of the Glowing Woman : a Soul Directed and Heart Centred Life.
Beloved, here is the ritual, on day one of this 9-day mini course. Join, watch and start cultivating that feeling of authenticity you are longing for. Your Soul Directed and Heart Centred Life is right here : http://daretoglow.com/glowyoursoul_freecourse/
Much love and gratitude,
Samiel
Bio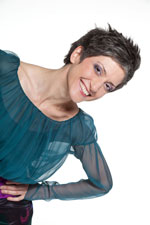 Carolina Rodriguez Barros is one of those rare trainers, with a talent for transforming lives. She calls herself a Glowing Master, and uses her expertise in transforming women's lives to focus on the development of an authentic, feminine body, identity, and style for sustained personal and professional growth.
Formerly an Industrial Designer from the University of Buenos Aires, Carolina is an author, speaker and consultant in Geneva. She began her international career working in marketing and communications in South America and Southeast Asia. Her personal journey of transformation started in 2006, when a divorce and relocation put her life and ideas upside-down. Since then she has been initiated and trained in shamanism, energetic healing arts, quantum psychology, bio-decodification, body awareness and personal image.
She founded Dare to Glow in 2009 and now devotes her time to guiding dynamic professional women, helping them tap into their inner source of power, purpose and possibilities. Her passion for creativity and self-expression have led her to write "Reflections: how you see yourself and how others see you".
Save
Save
Save
Save