By Carolina Rodriguez Barros, www.daretoglow.com
I recently gave a speech on women's leadership and wellbeing at one of the UN Women's Networks where I shared these 3 top sources of stress, and practical solutions to overcome them. It is important information most of the time totally overlooked at the workplace, so I decided to share it with you here today :
Source of stress #1 : The illusion of "Separation". The belief that "I have to do it alone" . Until recently, scientific research has proved that humans react to stress with a "fight or flight" response. But … did you know that over the last 4 decades, 90% of scientific research on stress (or any other on hormones, for that matter) has been done exclusively on men ? Why ? Because the female hormonal system is too unpredictable and changing. Until two female researchers, Dr. Klein and Dr. Taylor, in late 90's did a research on stress hormones on women. They demonstrated that during the male response of "fight or flight", men produce testosterone, the hormone that reduces stress hormones (such as cortisol) in men. Women's response is completely different because they need a very different hormone to lower the stress levels. They called the female response to stress "tend and befriend", which helps the female body to produce oxytocin, the hormone that women need to lower stress.
From a biological perspective and when you consider the essential women's role as main protectors of the highest good of all, this makes total sense : women produce oxytocin when they gather their children and get together with other women to find support and creative solutions to stressful situations.
This result has a huge impact on how we see, feel and experience feminine leadership . This research confirms that women have the capacity to stay calm under stress when feeling connected and supported by a group of women. They have the capacity to act from wisdom and concern for others.
Imagine how the world would be today if women could come together to govern society ?
Competition between women is something that we have learned. It is not what women essentially are. The longer it takes for a woman to recognise her essence and her power, the longer she will be comparing herself to others and experiencing competition... and separation.
We could take this illusion of separation even further and explore how different parts of you are being experienced as separate aspects of your self. We have learned to see ourselves through the lenses of paradox, polarities and stereotypes, without understanding that we are all of them, and always whole. Integrating the different selves and experiencing wholeness is what brings a new sense of wellbeing, most of the time, in a form of inner peace and sustained contentment that has rarely been experienced before. And it feels, well, like magic !
Source of stress #2 : The lack of "Inner Leadership". Not taking responsibility for your wellbeing, and not having response-ability to stand for what matters the most to you. Normally leadership is understood as a quality that focuses outwards (achievements, acquisition, tangible results, goals). When I go to conferences on Women's Leadership, I feel exhausted and tense after hearing all kind of formulae and advice to achieve more. This kind of leadership is based on the source of stress #1. To me, leadership is something totally different.
I call Inner Leadership the capacity of self respect that a woman develops when she embraces her holistic and cyclical essence. Only then is she able to understand herself as a whole and how different areas of her life need to be integrated : it is not only work-life balance. It is more like a dynamic, evolving dance between the mental, emotional, spiritual and physical dimensions of her life. Seeing yourself as the leader, or creator, of your life is essential to your wellbeing : if you are not in charge, someone or something else is.
Notice where in your life you are lacking of leadership. What areas of your life are ruled by someone or something else ?
Once inner leadership is mastered, then outer leadership is a more relaxed and powerfully embodied experience. You are now a role model, with deeds, not only words, that are worth imitation.
Source of stress #3 : The lack of "Deeper Purpose". This is a direct consequence of not knowing thyself. Self awareness is key to knowing your big "why" : Why you are here? Why you do what you do? This may sound a bit lofty, conceptual or cold. It is actually a very intimate experience with yourself. It is the root of embodied leadership. Aligning the knowing, doing, feeling and being is the ultimate source of sustainable wellbeing, when you fall in love with your doing, because you are taking care of what deeply matters to you.
The #1 solution to experiencing a whole new level of wellbeing : claim back the feminine. In Nicole's Schwab beautiful words … " the mother of all themes : reclaiming the feminine. It is an important theme for all of us, women and men, and for the world : coming into balance. It is about reclaiming our intuition, the voice that speaks in the dark. About reconnecting with the one who reveals herself in the moonlight, in the whispers of dead leaves under our feet.(…) We must accept her in the fullness of her glory, fierce and gentle, soft and wild. Only thus will we be showered with the grace of Her presence. And to do that, we must start by remembering that we are also made of flesh and bone, that we have the capacity to know by feeling, to know through this amazing body of ours."
The feminine is who you are, and she has a huge influence on how you see yourself as a woman, how you relate to others, how you set healthy boundaries and how you create a fulfilling (or not) personal and professional life.
I invite you to download HERE (http://daretoglow.com/chart/ ) your complementary self-actualising chart, a first step towards understanding your different feminine selves and the different mental, emotional, spiritual and physical states. This chart is packed with useful, practical information that you will love and put to use right away !

You will also find the exclusive interview with Nicole Schwab, author of The Heart of the Labyrinth, on Feminine Leadership. I fell in love with the book and its teachings. I am sure you will too !
And for those in Geneva and surroundings, I am facilitating the 8th season of the highly acclaimed Self Actualized Woman Cycle : an initiation to the feminine archetypes and embodied wisdom. Only for women who dare to glow ! More info and registrations here : http://daretoglow.com/upcoming-events/self-actualized-woman/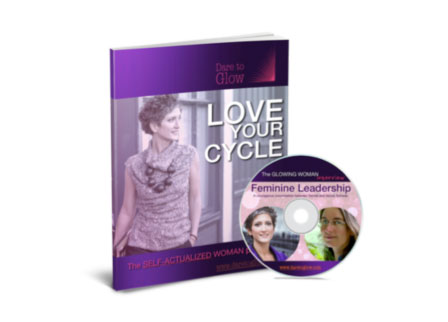 Bio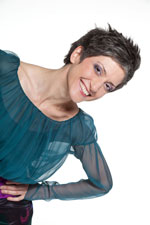 Carolina Rodriguez Barros is one of those rare trainers, with a talent for transforming lives. She calls herself a Glowing Master, and uses her expertise in transforming women's lives to focus on the development of an authentic, feminine body, identity, and style for sustained personal and professional growth.
Formerly an Industrial Designer from the University of Buenos Aires, Carolina is an author, speaker and consultant in Geneva. She began her international career working in marketing and communications in South America and Southeast Asia. Her personal journey of transformation started in 2006, when a divorce and relocation put her life and ideas upside-down. Since then she has been initiated and trained in shamanism, energetic healing arts, quantum psychology, bio-decodification, body awareness and personal image.
She founded Dare to Glow in 2009 and now devotes her time to guiding dynamic professional women, helping them tap into their inner source of power, purpose and possibilities. Her passion for creativity and self-expression have led her to write "Reflections: how you see yourself and how others see you".
Check out her blog on knowitall.ch in our Careers section, under Women's Careers.
Save