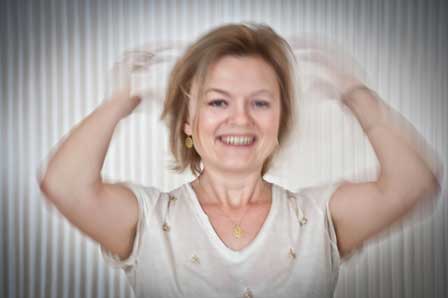 Photo: ©Dare to Glow by Undine Groeger
Article by Carolina Rodriguez Barros, www.daretoglow.com
Mid January is when most people have gone back to work and to their routines, and they have either forgotten about their resolutions or they are struggling to keep them alive.
So I am reaching out just to check in with you - where are you at today?!
We have the tendency to resolve things in terms of achievements, we focus on what we don't want, we "wish", we "hope", we "try". In my practice, we develop a conscious and grounded way of articulating and envisioning what our heart desires and where our soul wants to experience. "What am I really grateful for in 2013? What did I learn? Who did I become? And moving into 2014 from a place of "Who do I want to be?"
Walk, sleep, cook with these questions in your mind. Soon, answers will come to you. There is a fundamental practice when it comes to personal transformation. We can describe it in three simple steps:
1. Surrender to what is in the moment. Whatever you resist, persists. Open up and learn from that situation, and it will go away. Allow yourself to fall back into old patterns for a moment, allow yourself not to be perfect (yay!) and ask yourself: why am I doing this again in the same old way?
2. Show Up. Keep going in the direction that feels right to you. It takes one step at a time. It is you who gets you where you want to go.
3. Find a true mirror. Look at yourself inside (in meditation, taking a bath or walking in nature) and outside (relationships, tasks, environment, clothing). Whatever is easier for you. One is the reflection of the other : as without, so within.
Most importantly, give yourself time. There are no quick fixes or easy answers. Just awareness. And even more awareness, because we are always evolving, always changing. We are never there, but on our way. So be patient, be yourself, and take one step at a time.
—–
Let me hold the mirror for you : the Discovery Session is a one to one session where together we explore where you are, we clarify your needs and we outline a path. I'll be waiting for you with a delicious tea. Contact me This email address is being protected from spambots. You need JavaScript enabled to view it.. Today can be a very important day, when you take one more step on your path of transformation.
May you walk in beauty and grace.
Bio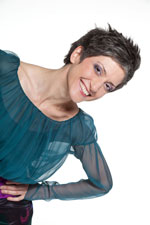 Carolina Rodriguez Barros is one of those rare trainers, with a talent for transforming lives. She calls herself a Glowing Master, and uses her expertise in transforming women's lives to focus on the development of an authentic, feminine body, identity, and style for sustained personal and professional growth.
Formerly an Industrial Designer from the University of Buenos Aires, Carolina is an author, speaker and consultant in Geneva. She began her international career working in marketing and communications in South America and Southeast Asia. Her personal journey of transformation started in 2006, when a divorce and relocation put her life and ideas upside-down. Since then she has been initiated and trained in shamanism, energetic healing arts, quantum psychology, bio-decodification, body awareness and personal image.
She founded Dare to Glow in 2009 and now devotes her time to guiding dynamic professional women, helping them tap into their inner source of power, purpose and possibilities. Her passion for creativity and self-expression have led her to write "Reflections: how you see yourself and how others see you".
Check out her blog on knowitall.ch in our Careers section, under Women's Careers.