Image courtesy of Grant Cochrane / freedigitalphotos.net
By Diana Ritchie, Spouse Career Center and Swiss Career Connections
Spouse Career Centre was established in Basel in 2001. We began as a pilot with Novartis, one of the biggest companies in Switzerland, who wanted to attract a large number of dual career couples. We tailored a career service for them that aimed to help them attract and retain international transferees and hires. In order to ensure that the partner who was the job seeker had full access to the job market, we went job hunting with them, and as we introduced them to other companies, these firms recognised the valuable service we were offering and brought us into their own mobility offers as partners in their human resources management.
The challenge for multinationals has not changed. In fact, it has become more urgent, as expat packages are no longer the norm, and most dual career couples are arriving on a local contract, which means that both partners in the couple have a strong desire – and even need – to work. Our signature service, which is "Plug into our Network" has therefore become even more valuable to both our multinational and private clients.
The reason is simple. People new to the area do not have an established network of contacts within companies, agencies etc. Yet with the high number of applicants for every job available, thanks to the current state of the economy, it is essential, now more than ever, to target the region's "hidden" job market, which means who you know and who knows you matters. This is the subject I want to discuss: the hidden job market, which (so it's claimed) represents some 70% of the available jobs in the region.
What does that mean: the "hidden" job market? Let's begin with an understanding of the visible job market, i.e. the one we know and can see. To most people, the job market consists of open jobs that are advertised as available, for example in newspapers (yes, jobs are still advertised there), on the Internet, on various job boards like, jobup, jobs.ch, jobsingeneva, monster etc., and on social media sites like LinkedIn., as well as on the companies' own website. These advertised jobs represent around 30% of the jobs available in the region, and probably 80% to 100% of where most job seekers look for jobs. If you are new to the area, or someone who is not a natural networker, these are the sources you will depend on, because it is not obvious what else you can do.
The hidden job market consists of jobs that are available but not advertised. Why not? Perhaps they are jobs that the company believes would be nice to fill, but no official job description has been developed yet. Perhaps because the jobs are only temporary, and advertising them is considered too big of an investment in time and effort, so the company will rely on word of mouth instead. Perhaps they are jobs that you may not land through your CV alone.
When headhunters look for candidates, they typically do not advertise but turn instead to their network, both off and online. When companies are looking to replace someone on sick leave or maternity leave, or need extra manpower for a project, they often ask their staff to recommend someone. I know of several companies that give their staff incentives to recommend people to HR, and if they are hired, the employee who made the recommendation gets a gift. Why would companies do that? Because they, like you, are trying to find the right match - the best talent – and it is not always feasible through advertising channels.
So now you know the "what" and the "why", but what about the "how"?
networking (off and online),
developing an "elevator pitch",
creating your "brand",
coming up with a direct,
targeted approach to submitting your CV,
maximizing the power of your online CV profile on job boards and in social media
– these are all ways to approach the hidden market. Each of these topics is the subject of a full workshop that we offer, so keep an eye on our website for news of these events. I will however elaborate on each of these points to help you try a different approach to your job search.
Networking is the new buzz word for Europeans; for us North Americans (that is how a Canadian, i.e. me defines Canadians and Americans), networking is how we exist. Asking people for help and helping others is how I define networking. The Swiss are uncomfortable with putting their reputation on the line to recommend you to their manager, which I completely understand as I have on occasion had candidates misbehave with someone I introduced them to.
Networking is a skill that should be done respectfully. Offline networking occurs when you meet new people in a social situation, at school, over dinner, at a networking event, in fact anywhere. Getting out of the house to meet new people and knowing what to say is essential. See our blog on the elevator pitch to know how to prepare for your social encounters. There are lots of social networking opportunities in the region from chambers of commerce to networking clubs to social clubs. I always say that you should tell as many people as possible what you are looking for, but do not ask them for a job, rather for advice or introductions.
Networking online is indispensible in our technology age. Set up a LinkedIn profile if you do not already have one. Join some groups, start conversations, participate in discussions. Ask to LinkedIn with people you meet, ask for introductions to people you want to meet. Search for jobs, upload your CV, your profile for those looking to fill positions, follow companies you want to work for, see what profile your competition has and remain active.
Creating your own brand is a big part of looking for a job. Know your unique offer, and know who would benefit from what you are offering. Be authentic and be consistent with your message and image. We offer workshops on Marketing Brand Me, we offer coaching around create your own brand, so if you are interested, drop us an email and keep an eye on our website.
Do you know your target employer, i.e. who would benefit from your unique offer? When approaching the hidden job market, it is important to do your research. Research the local job market: what companies are you targeting? Why? What can you do for them? Why should they hire you over someone else? Do you know anyone there? Do you know someone who can introduce you there? Can you submit a targeted spontaneous application? These are all questions to consider.
Finally, there is an opportunity to upload your CV on various job boards, so you will receive notification of jobs suitable to your profile and criteria. This is a passive way to look for open positions, but it helps you get to know what becomes available and from whom.
Remember that the Lake Geneva region requires that you do more than look on the job boards and apply for jobs to secure a job. Be active, creative, and sociable, thankful, authentic, consistent and most of all: be out there.
Author's bio: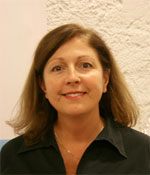 As owner and founder of SCC Sarl, Diana Ritchie has been operating successfully in the region for over 10 years, providing career-related counseling, networking and coaching to partners and spouses of international employees relocating to Switzerland.
Swiss Career Connections (for private clients)
www.scc-centre.com
Spouse Career Centre (for corporate clients)
www.spousecareercentre.com