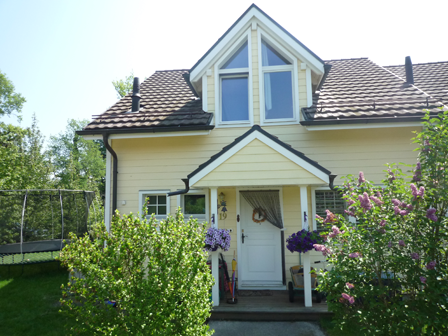 Practical advice on choosing a mortgage

When you live and work in a foreign country, there are a number of issues that need to be addressed when you arrive, some more pressing than others. If you have a family, you will need to make sure they are comfortable in their new environment. Decisions will have to be made about where you are going to live, and whether you should rent or buy a property.

Many of the expatriate community in Switzerland originate from "property ownership strongholds" – countries where it is clearly the norm to buy rather than rent the house you live in. Many people in these countries will also own their own holiday homes and others will buy properties purely for investment purposes.

In Switzerland, the process of buying a house may seem daunting – however it does bear many similarities to other countries. At the end of the day, you will need to ask essentially the same questions as in your home country: How will you buy the property? Where will you get the funds? When will you buy it?

To answer these questions, you need to have a good understanding of the various mortgages that are available. Invariably one lender will advertise the best fixed rates for short periods, while another will be promoting the best fixed rate for a longer term, and another the best variable rate. Some deals will be inclusive of capital repayment, and others will not. Which one should you go for?

A common misconception is that you are obliged to choose just one of the offers that you think will suit your individual circumstances best. However, this is not the case – it is actually possible to combine offers from many different lenders to create a mortgage, which is essentially "customized" to your personal needs.

On the surface, this sounds great. However, the process of analyzing all the different offers available can be a very lengthy and potentially complex task, taking up considerable time and resources. At Fund Advisers we strongly advise our clients to call in a professional team to package the eventual mortgage. This team of experts will have the necessary inside knowledge, to work out which lenders are lending their own funds and which are lending money borrowed from within the market, thereby incurring interest and ultimately proving more expensive for the client.

There are a number of companies that offer this service. In Switzerland, we recommend clients use Optimum, a financial services company, based in Geneva, that specializes in preparing customized mortgages for clients. With Optimum, our clients report considerable interest savings each month, and rest easy knowing the correct portion of their mortgage lies in a great fixed rate.

As an independent mortgage broker, Optimum will liaise between yourself and the various mortgage lenders in the market. They will meet you in a location to suit you, including your home for the initial consultation. Typically Optimum clients save money by having two to four different lenders for different portions of the total mortgage, including all the major players such as Credit Suisse, BCV, BCG, UBS, Zurich, Allianz, AXA and Raiffeisen.

For further information contact:
Optimum
022 707 9900
www.optimum-mfs.ch
Author Bio

David Cooper is a Director of Fund Advisers Europe, a Financial Services company offering a broad range of Investment and Insurance Services to clients across Europe and Latin America. The majority of David's early experience was gained by working for Lloyds Bank in the United Kingdom. David now has over 20 years' experience growing wealth management brokerages throughout Europe, the Caribbean and Latin America. The primary objective of his role at Fund Advisers is the creation of growth in Fund Advisers' Wealth Management & Discretionary Fund Management division. David lives in Geneva with his family.
Check out the Guest Blogs section of knowitall.ch and select David Cooper under Work/Business to view his blog!