By Marta Koncz, www.agateexperience.com, photo above (credit Anna De Wit)
Did you know that Swiss wine has been produced for 2000 years, since the Roman Era? Thanks to this long history, wine is part of the social, cultural, and culinary habits of Switzerland, especially that 98% of the wine produced here is consumed within the country!
Autumn is a special time for wine makers. It is the time of the harvest and to celebrate their hard work and products. Therefore, there are plenty of events and programs happening all around Switzerland to honor the Swiss wine (see below).
For example, the "La Fête des vendanges", what is far the biggest event of the year of three lakes wine growing area. For a long weekend at the end of September, the wine makers build their stands in the old town of Neuchâtel and in Lutry, so you can walk around and taste their delicious Swiss wine.
If you are not into festivals, enjoy a nice walk along the colorful grapevines and taste some local wine in the wineries you pass along. My favorite wine walks are from St. Saphorin to Lutry in of Lavaux or simply wondering around the "Côtes de l'Orbe", the oldest wine-making region of the country. The best timing to go both places are Saturday morning on any weekend other than this one coming up. At this time, you will find open most of the wineries.
So, why not to take a break and taste some delicious Swiss wine while discovering the country? My advice, if you must pick only one, is to taste magie noir, a red wine made of pinot noir, garanoir and gamaret. It exists everywhere in Switzerland, not exclusive for a region or winery. It's a strong, bold and spicy wine that goes well with meat dishes.
** 74th FÊTE DES VENDANGES: LUTRY
23-25 September 2022
Lutry, VD
Not only will you be in the middle of the harvest festival with wine and food in abundance, but this edition will be hosting 4 music bands and 2 DJs over the 3 days! Click here for more information.
** 95th FÊTE DES VENDANGES: NEUCHÂTEL
23-25 September 2022
Neuchâtel
Saturday at 20h30 there will be an amazing firework display. Sunday at 14h there will be the "corso fleuri" (parade) and at 18h there will be a confetti war! Don't forget to load up with your bag full! Click here for more information.
Author bio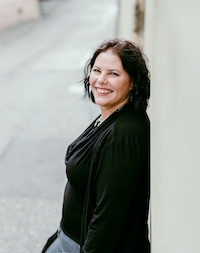 After a successful corporate career in supply chain management, Marta Koncz, took the leap to follow her passion for travel and start her own business: Agate Experience, to help people discover and explore the hidden gems of her adopted home country, Switzerland.
Marta has always loved to travel, to discover new cultures, dishes, and customs, and experience something new. Even as a schoolgirl she planned trips for her classmates. As an adult, travelling was more than just a passion, it was also a therapy for Marta as she found she learnt a lot about herself through her adventures and seeing life through a different lens. It was also the perfect way to destress and relax from a busy working week.
Through Agate Experience she offers fun travel experiences and opportunities to discover the hidden gems of Switzerland.