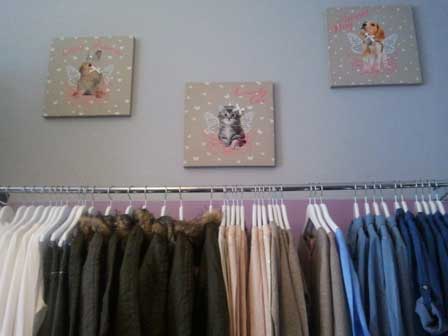 By Anouk Mathern, Prise en Flagrant Délire
Fashion is all about fun – so it's definitely part of kids' world ! Fashion for kids is bound to be in line with 2013 collection moods but with a more colour clash free and poetic twist.
C for Colours... Special hit for emerald green (THE colour of the season) but grey, mustard yellow, black, white and metallic tones in silver, copper and gold are also to be found in all collections. The more contrasted the match, the better.
F for Fur….Just like in grown-up fashion, fur (please choose it fake!) is a must for the upcoming fall winter 2013 season. It's time for fur collar on coats, muffs and trimmings for bags. A warm & chic item to be matched with casual jeans and tops to avoid the "too much" look.
H for Hats…Hats are big this season, and childrenswear offers really cute selections, whether it be the more classic Russian-style fur or skull-printed knits.
K for Knitwear will be one of the hottest trend this fall, in particular those free knit pieces in all colours and style.
P for Prints…Animals and woodland creatures, such as owls, foxes and squirrels, are still incredibly popular for graphic prints while stars and planets are this season's classic. In keeping with a folk & heritage theme, there's also plenty of brocade, tartan and plaid for both boys and girls.

R for Rock'n'Lol…Skulls with a cute twist, grunge jeans, studded combat boots, leather blazers and metallics for kids to ride the wave of rock. There's no way kids are going to wear plain subtle jeans this season. Lace, crystals, sequins and studs will embellish all jeans – perfect for catwalk princes and princesses.
It all looks very nice but kids grow quickly and a complete change of wardrobe every season isn't always going down fine with your budget. For (very) competitive prices, you might want to browse through second hand stores or check out Petits Pois, the new childrenswear collection – comfy & trendy- available at Prise en Flagrant Délire.
Author's bio
Anouk Mathern worked 10 years marketing luxury department stores and outlet centres in Paris before moving to Geneva 5 years ago. The fashion shop she co-founded in les Eaux-Vives showcases fashion collections for women and children at budget-friendly prices. Find out more on www.priseenflagrantdelire.ch