By Hiba Giacoletto, Healthwise
This is my go-to recipe on days when I don't feel like cooking, especially in winter.
It is a very versatile recipe that uses lentils, your choice of vegetables, tomato sauce and a mix of herbs such as rosemary, thyme and oregano. I also add in some more umami taste to enhance the flavor with some blended dried tomatoes (you can buy them without the oil) as well as a dash of red wine vinegar just before serving. In many traditional lentil recipes you will see lemon or vinegar added at the end of the preparation because it really 'lifts' the flavor while making the lentils easier to digest. Also, make sure you never salt lentil until they are cooked.
I usually use green or brown lentils as they don't become mushy, which I prefer for this stew. Lentils are a great source of protein, fiber, folate, potassium and magnesium while being quite easy and quick to prepare since they don't need soaking like beans.
Ingredients (for 4 people)
1 tsp ghee or coconut oil
1 yellow onion
1 clove garlic, pressed
1 cup lentils - brown or green
2 cups water
About 2 cups vegetables - I used cauliflower, frozen peas and a parsnip but feel free to use whatever you have at hand, either fresh or frozen. If you are using green leafy vegetables, add them only at the end of cooking.
1 can tomatoes
4-5 dried tomatoes, blended or finely chopped
1/2 tsp unrefined salt
1 tbsp herbes de Provence or herbs of your choice
Method
Rinse lentils under cold water.
Melt ghee or coconut oil in a pot under medium-high heat, then add the onions and pressed garlic. Stir for a few minutes, then add the drained lentils and 2 cups of water. Cover the pot.
Increase heat to high and bring to a boil then leave to simmer on low heat for about 20 minutes.
Add the vegetables and leave for another 5 minutes or until the vegetables are almost cooked.
Add the tomato sauce and dried tomatoes and simmer for a few more minutes.
Add salt, pepper and herbs to taste.
Just before serving, add a dash of red wine or apple cider vinegar. You can also top each bowl with some crumbled Feta cheese.
If you have leftovers, store them in the fridge and eat over several days - simply reheat the stew in a pan with a little water.
Author's bio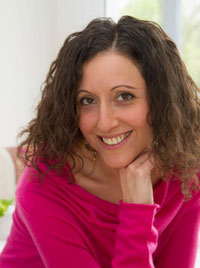 Hiba Giacoletto is a Certified Health Coach from the Institute for Integrative Nutrition (IIN) with a Masters Degree in Psychology
Hiba helps people lose weight, feel more energetic or take control of their eating without diets or deprivation. She believes that no one way of eating or living works for everyone and that it is about experimenting to find what truly works for you. She uses a unique blend of NUTRITION + PSYCHOLOGY + COACHING to help people start trusting their body's wisdom to make food and lifestyle choices that enable them to look and feel their best. She is convinced that regardless of what you might have tried in the past, she can help you get unstuck, overcome self-sabotage behavior and find your mojo!
You can book a FREE 45 minute Health Chat via her website, www.healthwise.ch to find out whether Health Coaching is right for you.
www.healthwise.ch
www.facebook.com/healthwise.ch
www.twitter.com/HibaGiacoletto
www.pinterest.com/healthwisech/