By Jennie Delbridge, Peak of Wellbeing
Osteoporosis is the medical term for 'bone loss.' This is a problem which many women are suffering from nowadays. Even women as young as 35 years old!
Why? There are many possible reasons for bone loss, but one reason may be stress. When you become very stressed during periods of your life, your adrenal glands become over worked and can't do the job they need to anymore.
Remember, the adrenals sit on top of the kidneys and are responsible for producing cortisol and adrenaline, the stress hormones. When they become so fatigued due to years of stress, they need to rob hormone and minerals from other areas of the body to function. This includes the bones, resulting in bone loss - osteoporosis. Osteoporosis can also be linked to Vitamin A and Vitamin D deficiency. Good, fatty foods are rich sources of Vitamin A and D that should be regularly consumed.
Moreover, for calcium to be absorbed into skeletal system, it's important that Good Fats are present. These molecules help to transport the calcium into the skeleton.
This means that if a person is stressed and consuming a low-fat diet they will be in a high risk of bone loss due to poor nutritional choices.
Vitamins A and D are needed to bolster immune function and are absolutely vital to cell production, reproduction, hormone production and overall health and wellbeing.
Top sources of Vitamin A and Vitamin D
1. Organic butter or ghee. Eat in abundance!
2. Organic organ meats. Make homemade chicken liver pate.
3. Eggs. Eat poached, boiled or fried eggs for breakfast.
4. Fatty Fish such as wild salmon, mackerel or sardines. An easy lunch or breakfast. Fine if smoked naturally.
5. Raw, organic cheese and milk if you are not dairy intolerant. A great afternoon snack.
As you can see, there aren't any vegetable sources of these vitamins. only animal sources. So if you are a vegetarian, it is really important that you consume butter, ghee, eggs and fish.
Sudden fractures and gum disease are both extremely common in strict vegetarians or vegans – now you know why.
So, combine eating all of the above foods in abundance, along with some weight bearing exercise and you will have strong and healthy bones! If you are going through a stressful time right now, eat all of the above foods regularly and your body will recover with limited damage.

FREE Workshop for Know-It-All Passport!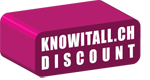 Peak of Welbeing organises the next "Stress and Hormones" Workshop on 28th of March. We are pleased to invite our Know-it-all Passport friends to join this 2 hour workshop for FREE (normally CHF100). Please mail to This email address is being protected from spambots. You need JavaScript enabled to view it. to book your free place and mention Know-It-All Passport as reference.
This workshop is mainly meant for women who want to transform their body shape, break free from chronic food cravings, increase energy levels, reduce stress and balance hormones. See you on the 28th!
Images by Typo_queen, Thoursie, lockstockb

Author's bio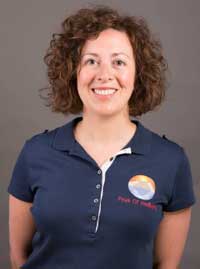 Jennie Delbridge is one of the co founders of Peak Of Wellbeing.
She has been working professionally in the health and fitness industry for over 10 years as a Personal Trainer and Class Instructor, before she discovered Functional Medicine and the CHEK Institute.
As a CHEK Practitioner and Functional Diagnostic Nutrition Practitioner, she is able to identify the underlying problems, rather than just treating the symptoms. The key is to look at the body as a whole, focusing on seven simple Foundation Factors:



1 Eating
2 Breathing
3 Sleeping
4 Corrective Exercise for the Individual
5 Hydration
6 Stress Reduction
7 Thinking Patterns
She is passionate about helping others to achieve peak health and wellbeing and fulfill their own personal and professional goals.
Jennie works on a one to one basis and runs workshops, talks and seminars throughout Europe, including the UK.