By Sarah Frei, Brillantmont International School
There's an English saying, "All work and no play makes Jack a dull boy " to which I wholly subscribe! Education is not just about what goes on in the classroom. Of course, knowledge is important and we all want our children to achieve at school. However, let's not forget the importance of "play" in a child's developmental process. Extra-curricular activities provide the opportunity for children to thrive in a non-classroom situation, to develop new interests and discover new talents. Some children may find school challenging but can be transformed when taking on the leading role in a drama production or captaining the village football team.
In the Lake Geneva region we are lucky to have an incredible range of activities, sporting, cultural, artistic, creative right on our doorsteps (see Know-it-all passport for suggestions). So rich is the offer that simply choosing an activity becomes difficult. A word of advice however: whilst you may have been a talented dancer, forcing your daughter to take ballet when her heart's set on rock-climbing, is going to generate some serious family discussion.
Parents also need to accept that children evolve and may quit along the way, whether it is due to a heavier school schedule or simply having gone as far as they wished. This can be tough, especially if you've re-organised your daily schedule to set things up. Of course, flitting from one activity to another isn't to be encouraged, but if children want to try out new things, it does at least mean that they're curious and enthusiastic and that they're searching for an activity which is meaningful for them. Very few children taking violin classes at the age of six continue in their teenage years. Some do and by all means we should encourage them to nurture their passion. Yet, for those who don't, we should measure their achievements thanks to their hard work.
As the school year draws to a close, activities often draw to a close too. Many children are already planning ahead for their new art / badminton / ice-skating class so it's a good time to put out feelers as to what's out there. Whichever activity your child chooses, whether within the school's extra-curricular provision or the wider community (incidentally, a great opportunity to improve French skills and make friends locally), think of the benefits it is giving to your child – the chance to acquire new skills, to try something new, to become a more confident and rounded individual and above all, to have fun!
Bio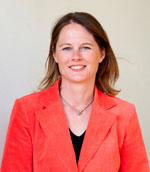 Sarah Frei comes from England. After a BA at UCL followed by an MA at Exeter University, she headed to multilingual Switzerland to put her language skills to use.
In her many years at Brillantmont International School, a day and boarding school in Lausanne with a British IGCSE /A Level programme and an American High School programme for 11-18 year olds, Sarah's roles have considerably evolved, to reflect the fast-moving world in which we live. She started out teaching English language and literature before becoming Head of Marketing and Communication.
Sarah is responsible for all marketing, branding, communication and school events and also looks after the 4000-strong alumni network.
She is excited by the opportunities created by technology not only to communicate with the multicultural, far-flung school community but also to share knowledge and experiences about educational practice. At the heart of all those activities lies the driving force – the desire for each child to develop their full potential.