By Sarah Frei, Brillantmont International School
For many students across the world approaching the ages of 15 and 16, it will soon be time to decide which route to take to university and for some that involves a choice between two highly respected programmes – British A Levels and the International Baccalaureate (IB).
What are A Levels?
Receiving its name from the 'advanced level' at which it is said to be undertaken, an A Level is a two-year course of study in a given subject that is offered in schools around the world. Students usually choose three or four 'AS Level' subjects for the first year of study, before taking full 'A2 Level' examinations in the second. Universities usually ask for three full A Levels, but some students may choose to take more.
How does the IB compare?
The IB offers three stages of international education for students aged three to 19. The third-stage Diploma Programme, for those aged 16 to 19, is a two-year university entry programme comparable to A Levels. Students study six subjects at higher level or standard level, choosing from five distinct subject groups – languages, social studies, the experimental sciences and mathematics. The sixth subject may be from Group Six – the Arts – or the student may choose another from Groups One to Five.
Which do universities prefer?
Both the A Level and the IB hold international recognition among many of the world's top universities. Ibo.org maintains a list of some 1,800 universities in 75 countries. Cambridge International Examinations (CIE.org.uk), which assesses international A Levels, maintains its own list with 454 universities in the US alone that accept A Levels, including Harvard, Yale, Stanford and Princeton.
Julia Paolitto, University of Oxford admissions spokesperson, says: "We do not weigh either of these qualifications as 'better' since both are eligible for entry, and all applications are considered carefully. In general, however, the IB could be considered a good grounding for multidisciplinary arts subjects. On the other hand, students who wish to specialise in a particular science may find that the concentration of three subjects at A Level provides them more with the focus necessary for an intense subject-specific degree."
It's important to note that national qualifications are universally recognised by universities which signed the EU Bologna Accords. The fact that the IB Diploma is a truly international examination, means no European country's universities are obliged to accept them as criteria for admission.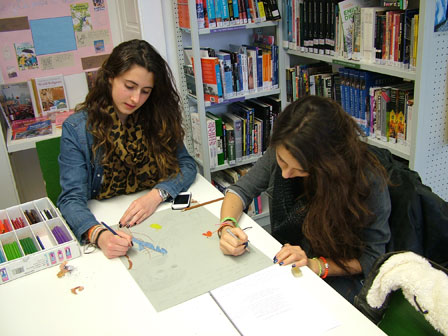 So, British A Levels are an excellent choice for students with particular talents?
The general opinion is that A Levels provide a more specialised curriculum than the IB. A student typically finishes with A Levels in three or four main subjects, plus additional AS Levels. The IB, by comparison, usually provides a broader education, but inevitably less time is spent on each subject.
A Levels provide students with the chance to learn about the subjects they are enthusiastic and passionate about. This empowers the children we teach to hone their skills, improve their knowledge and increases their enthusiasm of the subject as their understanding grows.
Here at Brillantmont International School, we value the focused knowledge that students must show to pass these specialised qualifications. The IB programme, requiring students to study more subjects, is a great test of an individual's overall knowledge, which for all-round scholars can prove useful. However, we believe that there are many students with specific subject skills that, when developed through more focused studies, can elevate their knowledge and academic attainment to new heights.
Where can I read more on this subject?
Brillantmont has just released its first free white paper comparing A Levels with the International Baccalaureate, in which we delve further into university entry requirements, international recognition and popular opinions of students, the media and university representatives.
Bio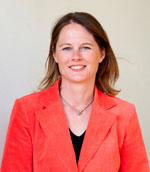 Sarah Frei comes from England. After a BA at UCL followed by an MA at Exeter University, she headed to multilingual Switzerland to put her language skills to use.
In her many years at Brillantmont International School, a day and boarding school in Lausanne with a British IGCSE /A Level programme and an American High School programme for 11-18 year olds, Sarah's roles have considerably evolved, to reflect the fast-moving world in which we live. She started out teaching English language and literature before becoming Head of Marketing and Communication.
Sarah is responsible for all marketing, branding, communication and school events and also looks after the 4000-strong alumni network.
She is excited by the opportunities created by technology not only to communicate with the multicultural, far-flung school community but also to share knowledge and experiences about educational practice. At the heart of all those activities lies the driving force – the desire for each child to develop their full potential.